Rethink how you protect critical business data
Secure the data itself
Where is my data and what are users doing with it? Growing data volume and an increasingly fragmented technology ecosystem have made this an impossible question to answer.
Imperva's open platform integrates with any database so you can implement universal policies.
---
44% of companies are blind to data activity
Speed time to value
Most security programs take months to deploy, and that's assuming you have resources assigned. As a result, security can become a blocker to critical technology modernization projects.
Meet business SLAs with quick onboarding of databases at a low-cost and with low overhead.
---
15x faster onboarding than the industry avg.
Database security made simple
Gain immediate value Pre-configured and extensible templates, policies, reports and more come "out-of-the-box" for quick, continuous compliance and risk management – with no manual/DIY work required
Manage risk across all databases Single pane of glass across distributed environments on-premise, in-cloud and multi-cloud to find ungoverned database instances, classify data, assess vulnerabilities, and investigate user activity
Speed incident resolution Detect both outsider and insider threats and automate response procedures
Painlessly demonstrate compliance Consolidate reporting operations and get cost effective multi-year retention of audit and forensic records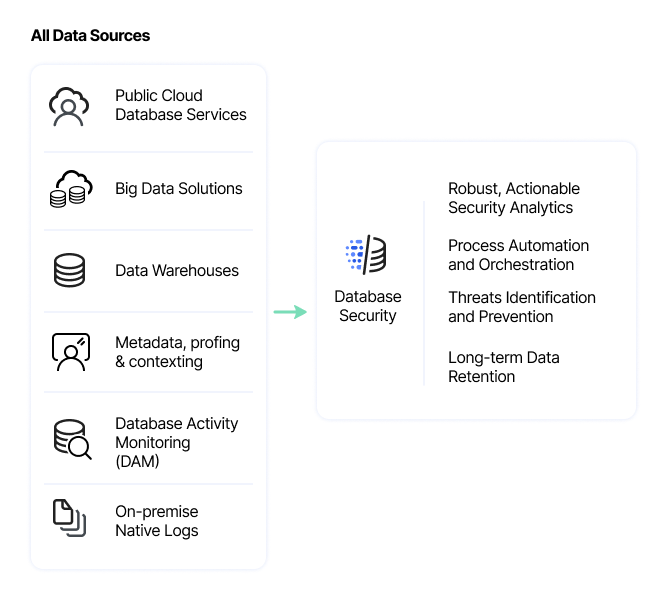 A 360-degree view of your data risk
The Imperva platform provides you the visibility, analytics and automation needed to perform proactive responses to compliance and security objectives.
Protect from data-centric threats:
Account compromise
Account abuse
Brute force attacks
Code injection
Insider threat
Orchestrate and automate actions:
Entitlement review
Report sign off
Change control processes
Sensitive data alerts
Database discovery
Enrich reports with:
Contextual metadata
Vulnerability management history
User entitlement summaries
Classified data types
How database security works
Imperva Database Security unifies governance across on-premise and hybrid cloud environments and presents it all in a single view.
Advanced analytics find threats before they become a compliance or security incident. Built-in data Security Orchestration, Automation and Response empowers you to remediate findings quickly.
Security and compliance policies and controls are simple and centralized.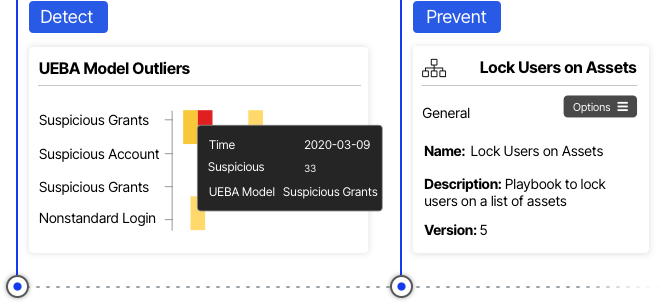 Customer Story
Major US Life
Insurance Company
A North American life insurance company found and corrected serious risks as well as accelerating audits by automating compliance proof and reporting with Imperva.
Fast time to value

100% coverage of regulated data in 30 days

Risk management

Identified previously unknown serious risks

Automated processes

Compliance audit completed in half the time

Reduced expenses

Fewer people, getting more done, with better quality
"We were able to show ROI to the Executive Management Team within the first quarter of acquiring the Imperva solution"

Director of InfoSec a major US life insurance company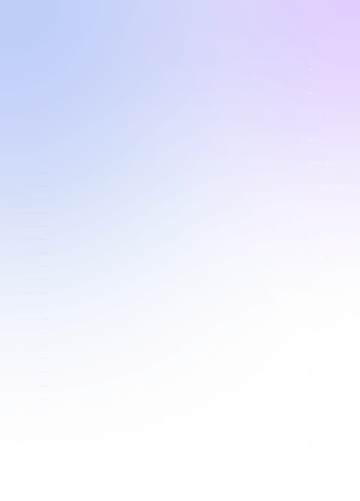 See how we can help you secure your web apps and data.