Essential cloud data protection
Maximum Visibility
Imperva Cloud Data Security provides important risk management capabilities not available in public cloud services.
Cloud Data Security tells you who's accessing your sensitive data and what they're doing with it, and notifies you of critical risks or incidents.
Automation delivers the level of scale and accuracy needed in rapidly changing cloud environments – eliminating the need for people to keep pace.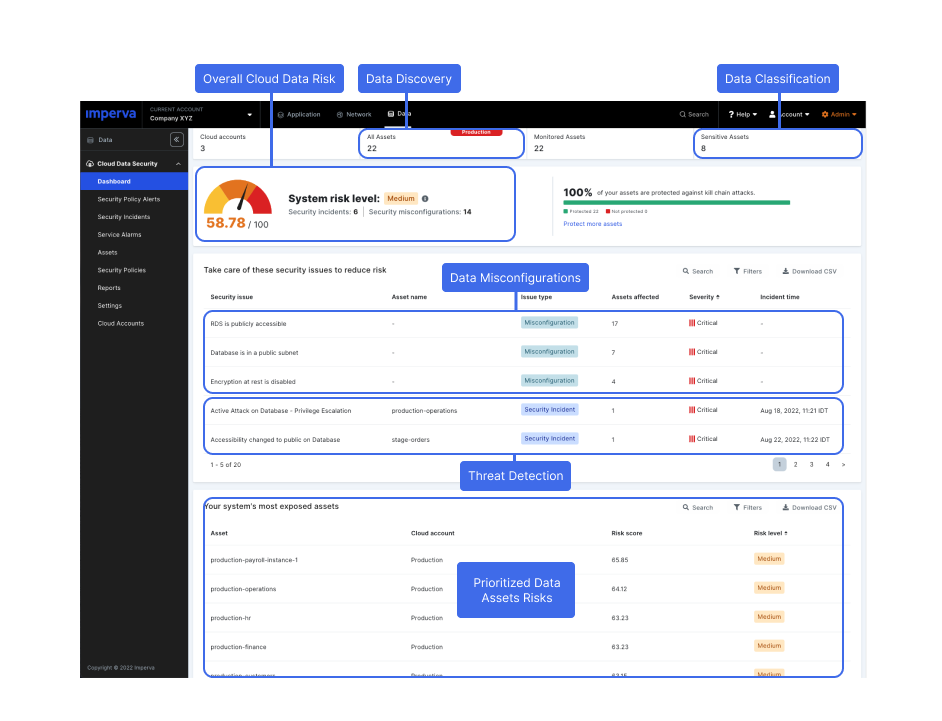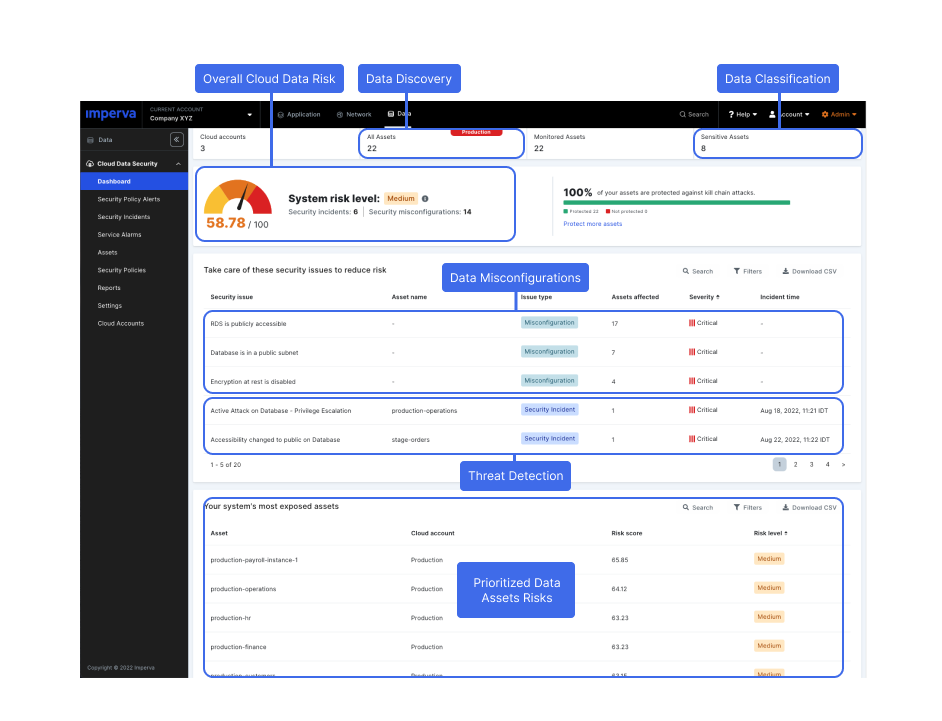 Optimized Performance
Cloud Data Security provides automation that delivers the speed and scale cloud environments demand, supercharging your ability to protect and manage your fast-growing cloud data stores.
Automatically discover and classify sensitive data
Detect policy violations and risky behavior
Automate reporting and compliance processes
Employ advanced analytics to detect changing security threats
Supported Platforms
Imperva Cloud Data Security is a cloud-native SaaS solution. It supports the most popular managed database types available in Amazon RDS, Amazon Redshift and Microsoft Azure.
MySQL
PostgreSQL
Oracle
MariaDB
Amazon Aurora
Microsoft SQL
Azure SQL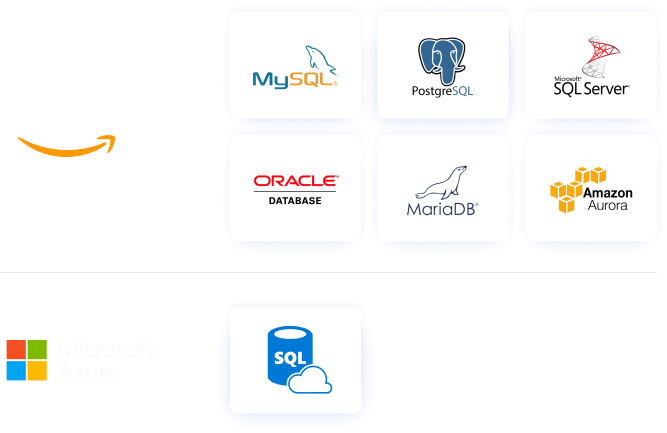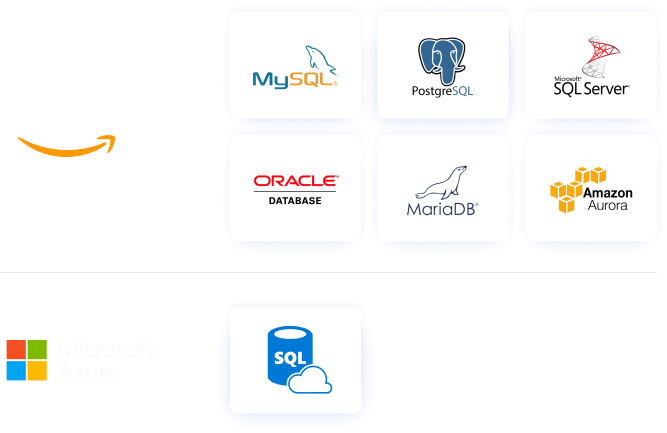 Proven benefits of Cloud Data Security

Born-in-cloud security

Imperva's solution is purpose-built for DBaaS and delivered as SaaS, preserving the agility and cost benefits you expect from the cloud.

Focus on what you do best

Just as cloud platforms handle the tedious, time-consuming details of managing your DBaaS platform, Imperva handles your database security challenge and compliance concerns so you can focus on your business.

Peace of mind

There's no need to share database login credentials because Imperva never accesses or queries your databases.

Innovation for maximum performance

Imperva's patent-pending technology only needs to examine log files to gather security intelligence, so there is no impact on your database performance.

Easy to get started

You can connect your cloud platform account in a few minutes and Imperva will begin discovering and classifying your critical data.