Analyst recognition
Named an overall leader in KuppingerCole 2021 Leadership Compass: Database and Big Data Security
Trusted solution provider
Many of the world's largest data-driven organizations in banking, insurance, financial services, healthcare, and government rely on Imperva
Cybersecurity innovation leader
Imperva wins "Market Leader" for Data Security and "Cutting Edge" for Cloud Security in the Cyber Defense Global InfoSec Awards for 2022
So much data, so little data governance
Organizations understand the importance of a data governance program; but face big challenges implementing workable, effective solutions. Successful data governance starts with the basics - efficiently scanning, discovering, and classifying sensitive enterprise data.

Data governance best practices
Sound data governance requires the application of enterprise security controls to all sensitive data. Organizations cannot enforce policies on data they have not identified and classified. As data privacy regulations evolve, identifying and classifying sensitive data take on greater importance; as they are key to effective data analytics, operations optimization, and business decision-making.

Catalog your data estate with powerful automation

Continuously discovering and classifying your sensitive data, no matter the data type or where it resides, is critical to maintaining an accurate catalog of your enterprise data assets.

Ensure appropriate access to critical security information

Security teams need to know where, who, what, and how data is accessed by privileged users, so they can apply the proper data governance policies. Simplify safe access to this security information with self-service reporting and analytics tool integration that unburdens your data security team.

Make data security information useful with contextualization

It's difficult to leverage raw information about your data assets. Adding the right level of context provides actionable intelligence that enables you to safeguard your data's availability and integrity.

Secure data at scale with centralized policy controls

By centralizing security and compliance controls for all data repositories, organizations significantly reduce the time, effort, and expertise required to maintain effective data security governance.
Know who's accessing your sensitive data
How Imperva can help you with data governance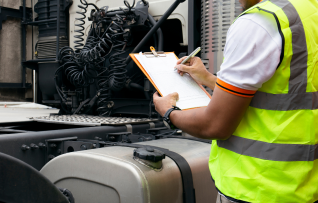 Database Risk & Compliance
Take a significant step toward comprehensive data governance with discovery, classification, and activity monitoring.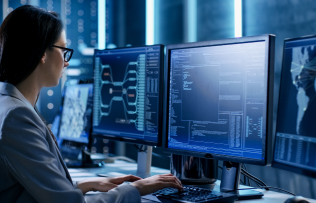 Data User Behavior & Security Analytics
Identify unusual data activity and policy violations to investigate and contain data misuse.