Analyst recognition
Named overall leader in KuppingerCole 2021 Leadership Compass: Database and Big Data Security.
Read the report
Trusted Solution Provider
Imperva Data Security solutions are used by some of the largest data-driven customers in the world across banking, insurance, financial services, healthcare, energy, and government.
See all customer stories
Forward thinking
Imperva has been a market and technology leader in data-centric security since 2001, and with the acquisition of jSonar in 2020, increasing innovation.
Learn more
So much data, so little governance
Organizations believe in the value of data governance, but face big challenges realizing workable, effective programs. Successful data governance efforts start with the basics - efficiently cataloging and protecting sensitive enterprise information.

Critical information is hiding in plain sight

Information grows at an astounding rate. Discovering, classifying and cataloging enterprise data contained in diverse, fragmented silos is an ongoing business commitment.

Manual and DIY approaches won't scale

Many organizations' manual efforts or self-built tools can't scale to address all their data assets, and make data governance processes slow, expensive, and inefficient.

'Set it and forget it' security and privacy efforts fall short

In a constantly-changing data landscape, it's an ongoing task to identify and correct data stores' weak security posture and inappropriate user access rights.

Ongoing data access reporting consumes security resources

Delivering reports about who has what access to which data and what they did - a critical data governance objective - can be overwhelming for security teams.
Effective data governance requires visibility and control
Sound data governance enforces corporate policies to ensure data is trustworthy and doesn't get misused. This is increasingly critical as organizations face new data privacy regulations and rely more and more on data analytics to optimize operations and business decision-making.

Catalog your data estate with powerful automation

Continuously discovering and classifying your sensitive data, no matter where it resides, are critical requirements for maintaining an accurate catalog of your enterprise information.

Protect data at scale with centralized policy controls

By centralizing security and compliance controls for many data repositories, the time, effort and expertise required to maintain effective security management is significantly reduced.

Make security information useful with contextualization

Raw security information about your data can be hard to interpret. Adding context turns it into actionable intelligence, enabling you to safeguard your data's availability and integrity.

Ensure appropriate access to critical security information

Many teams need to know the where, who, and how of data. Simplify safe access to this information with self-service reporting and analytics tool integration, unburdening your data security team.
Know who's accessing your sensitive data
Enterprise-wide data awareness
Continuously find and classify your valuable information whether it's structured or unstructured, on-premises, hybrid or multi-cloud.
Confidence in data integrity
Ensure protection, availability and integrity of your critical data with security measures focused on the data itself, augmenting network and application security.
Controlled data access
Unlock appropriate access to security data for teams throughout your organization with self-service reporting and built-in support for popular analytics tools.
How Imperva can Help You With Data Governance?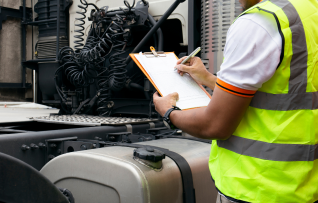 Database Risk & Compliance
Take the first step toward data governance with discovery, classification, and activity monitoring.
Learn more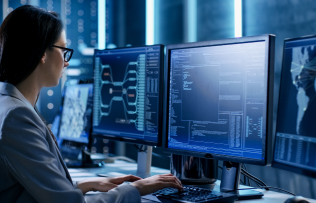 Data User Behavior Analytics
Identify unusual data activity and policy violations to investigate and contain data misuse.
Learn more