Analyst recognition
Named overall leader in KuppingerCole 2021 Leadership Compass: Database and Big Data Security

65+ data repository coverage
The industry's most complete platform support for on-premises and cloud data

Thousands of customers
Trusted organizations rely on Imperva for their data security needs
Protect data in all phases of cloud adoption
Data is central to today's digital economy and securing data during cloud adoption is critical to reduce risk.

Security and innovation alignment

Data architectures evolve quickly and gain complexity requiring a shift in focus beyond users and systems to be effective

Visibility into data activity

Enterprise-wide visibility accelerates safe data migration

Deeper security and threat context

Native audit information rapidly becomes noise without insight from data security and event aggregation

Unify sensitive data protection

Protecting data requires discovery, classification, activity monitoring, and policy enforcement
Ensure data security everywhere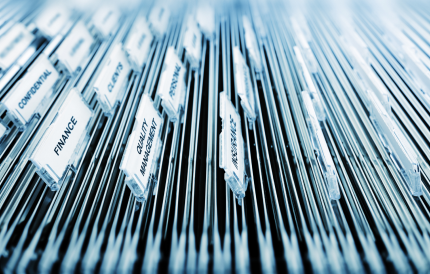 Mitigate data risk
Imperva data security reveals critical insight including sensitive data location, users, access, and risk.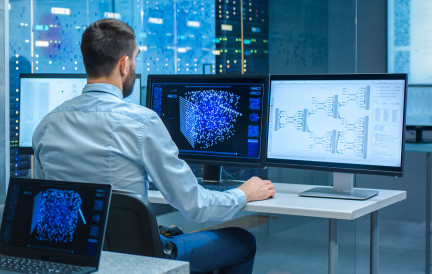 Gain clarity into threats
Understand context in data activity to rapidly fill in gaps for incident investigations.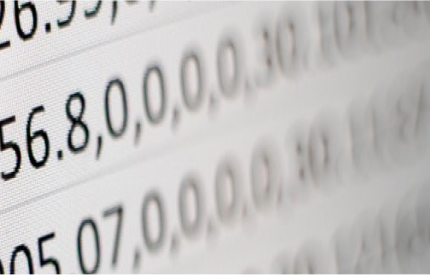 Secure evolving data infrastructure
Only Imperva expands upon legacy structured database protection to secure modern cloud data architectures.
Data Security Fabric
Overview
Imperva Data Security Fabric, purpose-built for hybrid multicloud environments, protects all your data assets – giving you the risk visibility to prevent data breaches and avoid compliance incidents.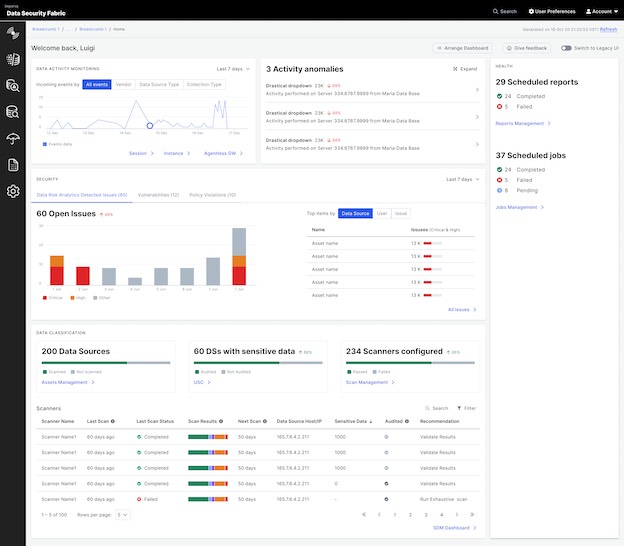 Learn more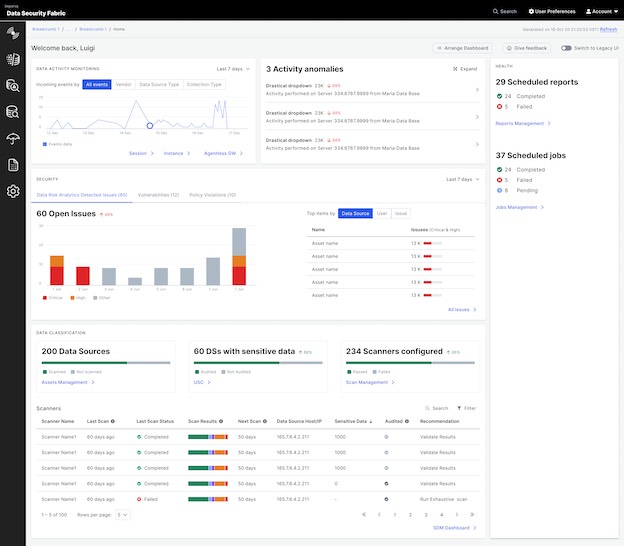 Cloud Data Security
Overview
Imperva Cloud Data Security delivers data discovery, classification, and protection for AWS and Azure managed database services beyond what is available from cloud service providers.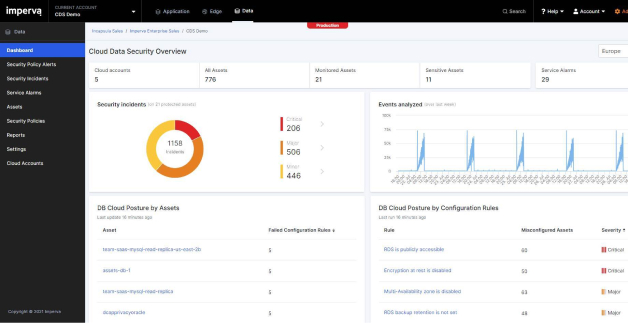 Learn more