Leadership
Imperva Data Security Fabric: 2022 Fortress Cyber Security Award winner
Trusted solution provider
Many of the largest companies in banking, insurance, financial services, and healthcare rely on Imperva
Industry recognition
Imperva wins "market leader" for Data Security and "cutting edge" for Cloud Security - 2022 Cyber Defense Global InfoSec Awards
Securing data is challenging with any sized staff
Many companies don't know where all their sensitive and customers' PPI data is, so are unaware of the risks.

Discover, classify, and assess global data
Automate continuous discovery and classification processes to find sensitive and critical data

Know where your data is and if it's safe

Automatically assess user data entitlements, verify proper data access configurations, and deliver up-to-date CVE patches while meeting global data security standards.

Read the blog: Determining "Need to share vs. Need to know" is a Cornerstone of a Data Protection Strategy

Detect threats and enable compliant data handling

Continually monitor data access, regardless of type, while detecting potential insider threats, or compromised user accounts - the most common cause of data breaches.

Read the blog: How Insider Threats Drive Better Data Protection Strategies

Collect the necessary forensic audit records

Compliance and security are continuous processes. Simplify this process by automating the required compliance auditing, data collection, and reporting functions.

Legally fulfill data rights requests

Automate the backend, data-related processes, at scale, for data subject access requests such as personal data lookup and limiting data use.
Keeping sensitive data secure
How Imperva helps safeguard sensitive and personal data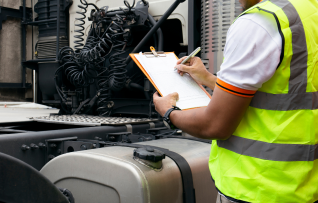 Data Security Fabric (DSF)
Learn how Imperva's Data Security Fabric (DSF) helps organizations get ahead of data security threats and get compliant.