Data and Application Security in Healthcare
Prevent security breaches in healthcare and protect patient data.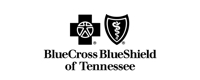 Security in healthcare is complex. Imperva makes it easier.
Protecting patient data and your organization from costly breaches adds one more layer to the already complex business of healthcare. Imperva data and application security solutions give you and your patients peace of mind.
Stop DDoS attacks
Block distributed denial of service (DDoS) attacks that try to take your website and web services down. Imperva Incapsula DDoS protection provides cloud-based DDoS security that automatically detects and mitigates all types of DDoS attacks – no matter how large scale.
Safeguard patient data
HIPAA and PCI regulations require that you protect patient health and financial data from unauthorized access and breaches. Imperva Data Security solutions help you safeguard your sensitive data across a broad range data stores – in the cloud or on premises.
Detect and block insider threats
Malicious, compromised, and careless insiders all have permission to access healthcare data. They pose the greatest risk and often go undetected until it's too late. Imperva CounterBreach detects suspicious behavior by setting a baseline for 'normal' user behavior on databases, file servers and SaaS applications, then automatically detects and flags any suspicious data access events. You'll spot the riskiest users and be able to stop insider data threats before they become breaches.
Why choose Imperva for healthcare?
Always-on data and application security solutions
Imperva SecureSphere, Imperva CounterBreach, Imperva Camouflage, Imperva Incapsula, and Imperva Threat Radar provide always-on, robust data protection that safeguards data at the source and protects websites and applications wherever you deploy them.

Trusted by industry leaders
Thousands of customers worldwide, including healthcare companies, financial services firms and government agencies, rely on Imperva to protect critical, sensitive data and applications and ensure compliance.

Cybersecurity experts
The Imperva research team is among the most talented and experienced in the world and offers exceptional insight into both published and unpublished security threats.

Overall, a great product [Imperva SecureSphere WAF] and very easy to work with. Does exactly as advertised and has been a great addition to our perimeter security. Their engineers are very well versed and made the implementation process seamless.
IT Manager
in the Healthcare Industry (5-star rating out of 5 on Gartner Peer Insights)