Data and Application Security in Financial Services
Protect your data, and prove to regulators it's protected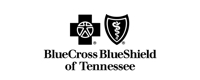 Financial services require the most stringent cybersecurity.
Financial services companies are already highly-regulated. Securing customer data and business-critical applications from costly breaches and non-compliance adds one more layer. Imperva data and application security solutions protect data and apps wherever they live. That gives peace of mind to you, your customers, and your board of directors.
Protect user experience
Block DDoS attacks before they take your website and web applications down. Stop targeted and botnet attacks that slow websites to a crawl and prevent customers' financial transactions. Imperva Application Security provides cloud-based DDoS protection that detects and mitigates any type, size, or duration of DDoS attack – in three seconds or less.
Neutralize threats in production
Finance and banking web apps are highly vulnerable unless security is baked into the development process. Imperva's Runtime Application Self-Protection (RASP) technology automatically neutralizes threats during production. RASP intercepts inputs and analyzes how they interact with internal processes, reducing the risk of vulnerability exploits, and enabling faster application release cycles. RASP perfectly complements WAF, DDoS protection and other edge and network security methods.
Buy down data breach risks
You can't protect what you don't know or see. Imperva Data Security addresses tough questions such as where sensitive data resides, who is accessing what data, how that data is used, and whether that data access is appropriate. It mitigates risks by enforcing security policies, alerting on suspicious data access in real-time, and blocking risky user behaviors.
Identify critical threats to your data
Your institution collects, stores, and processes volumes of personally identifiable information (PII), credit card data, and financial transactions — all hot targets for cybercriminals. Imperva Data Security utilizes data risk analytics and machine learning to identify critical threats to your data and provide actionable insights that accelerate threat response.
Take the headache out of compliance
Meet PCI, SOX, GLBA, MAS-TRM and EU GDPR requirements to safeguard personal data with Imperva Data and Application Security. We automate compliance and reporting efforts, provide forensics audit trails, and protect your financial services data and infrastructure no matter where they are, cloud or on-premises. You'll be able to demonstrate compliance much more easily.
Why choose Imperva for financial services?
Always-on data and application security solutions
Imperva Data and Application solutions provide always-on, robust protection that safeguards data at the source and protects websites and applications wherever you deploy them, cloud and on-premises.
Trusted by industry leaders
Thousands of customers worldwide, including financial services firms, government agencies and healthcare companies, rely on Imperva to protect critical, sensitive data and applications and ensure compliance.
Cybersecurity experts
Imperva's talented, experienced research team offers exceptional insight into both published and unpublished security threats.