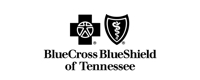 SOX controls are complex. Imperva makes it easier.
Imperva provides enterprise-ready solutions that enable you to conduct risk assessments, validate configurations, and audit any changes that impact financial data all while streamlining your overall compliance processes.
Evaluate internal controls and assess risk
Imperva SecureSphere Database Audit and Protection discovers all databases on the network (even hidden or forgotten ones). It searches each data store for sensitive records and assesses for thousands of vulnerabilities while classifying data so you know exactly how to assess risk.
Audit changes that impact regulated data
Imperva data security solutions monitor and track all changes that impact financial transactions, including changes to data, data containers and user rights. It does this without degrading server performance or requiring application changes or in-house audit management tools. Easy reporting grants on-demand visibility into all database and file server activity by external and internal users. Integration with external ticketing systems makes it easy to follow a change ticket from the request all the way through to the data accessed.
Protect financial data from unauthorized access
Imperva SecureSphere Database Audit and Protection controls user access to ensure only those who are authorized can access sensitive data. It also determines how users are accessing data, so you can manage data effectively and block potential fraud, and provides analytical tools to support forensic investigations. Imperva Camouflage Data Masking limits the amount of personal data held and processed, with data replacement that is functional and statistically accurate.
Access Management and Elimination of Excessive Rights
User access to financial data needs to be tightly controlled to reduce the risk of security breaches. Centralized user rights management automates reporting on user access rights, supports review and approval processes, identifies users with excessive rights, and reduces costs associated with access control management.
Implement an automated, repeatable audit process
Imperva data security solutions provide centralized management and make it easy to set up automated, routine audits to maintain ongoing SOX compliance.
Enforce separation of duties and auditor independence
Imperva SecureSphere Database Audit and Protection helps you control user access to ensure separation of duties and prevent fraudulent activity or tampering with audit logs.
Why choose Imperva for SOX compliance?
Always-on data security solutions
Imperva SecureSphere, Imperva CounterBreach, and Imperva Camouflage provide always-on, robust data protection solutions that automate data security and protect websites, applications and databases wherever you deploy them.

Trusted by industry leaders
Thousands of customers worldwide, including financial services firms, healthcare companies and government agencies, rely on Imperva to protect critical, sensitive data and applications and ensure compliance.

Enterprise data security that scales with you
Imperva data security solutions are built on architecture that scales with your organization's needs. Unlike competing solutions that rely on standard relational databases for data monitoring, Imperva utilizes techniques found in big-data analytics solutions. The ability to write fast and read even faster gives Imperva the ability to scale as your future changes—maximizing your ROI and keeping your budget predictable.


Imperva [SecureSphere] was the product for us based on three key factors. One was functionality of the product. Two was ROI or total cost of ownership. And three was ease of management. At the end of the day, that was one of the things that really separated Imperva from the competition.
Ross Bobenmoyer
VP of Information Security
Read case study ›