Imperva WAF service that works everywhere
Advanced WAF Features
Deploy Imperva WAF on-premises, in AWS, Azure, and GCP, or as a cloud service. Easily secure each application while meeting its specific service level requirement.
We meet your unique needs by delivering our security solutions as a service or self-managed option. We make sure you stay protected without disrupting your innovation delivery pipeline from modern threats including advance bots and API attacks.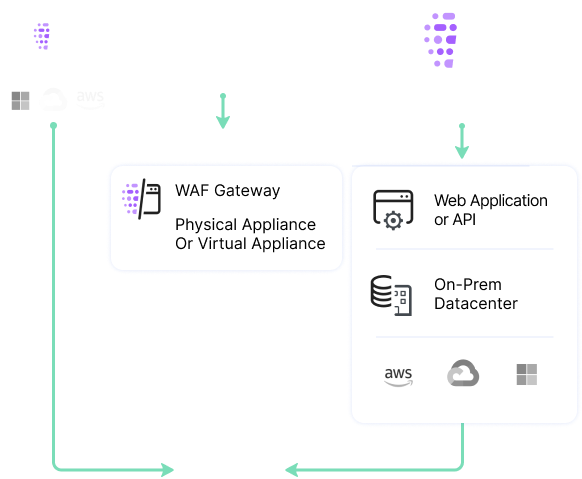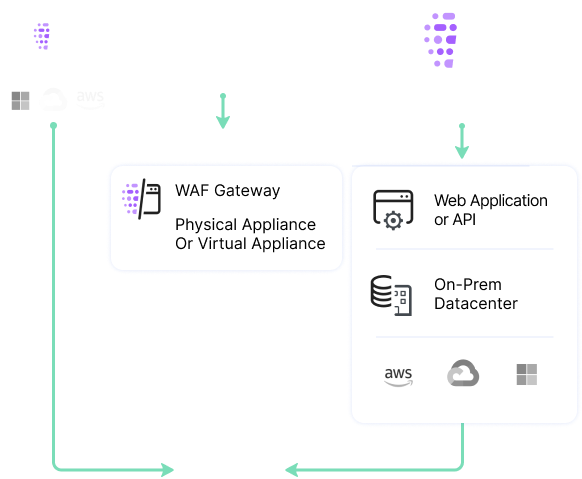 Versatile WAF Configurations
Out-of-the-box rules for protection by default enable Imperva WAF's real-time technologies to close the loop on constantly changing attack patterns.
Centralize your configuration with a single stack approach, providing simplicity in provisioning, security and performance that go hand-in-hand to ensure better business continuity with fewer false positives.
Supported Platforms
Insights & SIEMs
APIs & Integrations