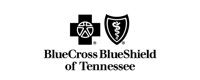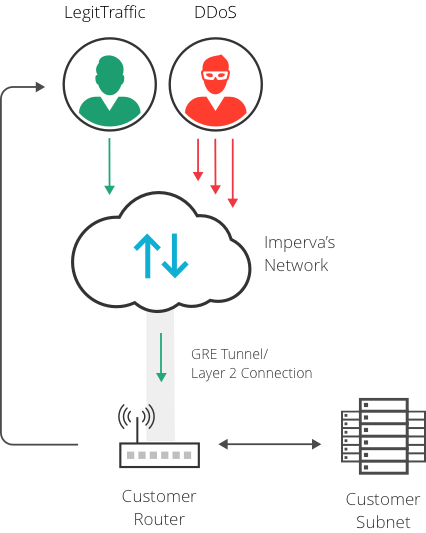 BGP-based DDoS mitigation
Our DDoS protection shields entire networks by leveraging the Imperva network's multi-terabit scrubbing capacity and high-capacity packet processing capabilities to instantly mitigate the largest, most sophisticated DDoS attacks.
Imperva supports multiple deployment models, including Cross Connect, GRE tunnels, and Equinix Cloud Exchange. DDoS protection for networks is available as an always-on or on-demand service, with flow-based monitoring and support for automatic or manual switchover.
Instantly stop attacks of all sizes
The Imperva global network has 10 Terabits per second of scrubbing capacity. Once activated, the service blocks any attack in less than 3 seconds with typical time to mitigation of 1 second.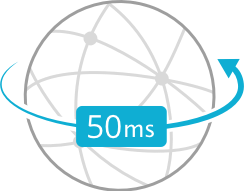 Minimal latency
Our mesh network of data centers enables round-trip times of less than 50 milliseconds to more than 90% of the world, ensuring smooth performance even when your server is under attack.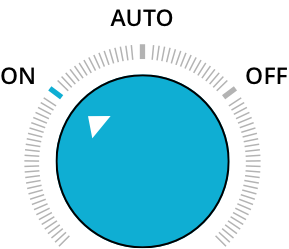 Flexible activation
DDoS protection for networks is available as an always-on service or as an on-demand solution, with either manual or automatic switchover.

Secure assets across cloud environments
DDoS protection for networks guards any network-layer asset, including AWS, Azure, and Google Cloud; whether in a hosted, private cloud, or public cloud environment.

Direct protection (optional)
A direct, layer 2 connection to Imperva scrubbing centers is available for always-on deployments or environments that are highly sensitive to latency.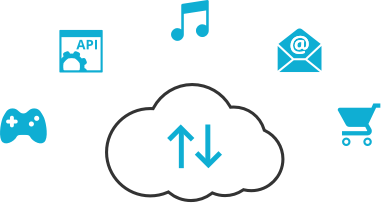 Support for any type of service
DDoS protection for networks supports any type of service, including TCP, UDP, SMTP, FTP, SSH, VoIP and proprietary or custom protocols.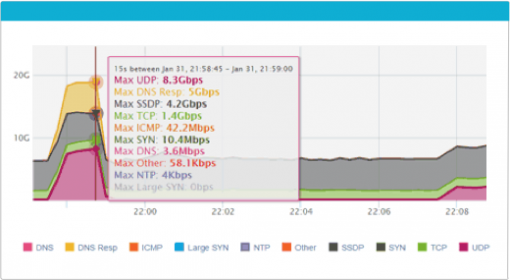 Attack visibility
Up-to-the-second dashboards show attack traffic details, including vector types, traffic by PoP and IP range statistics.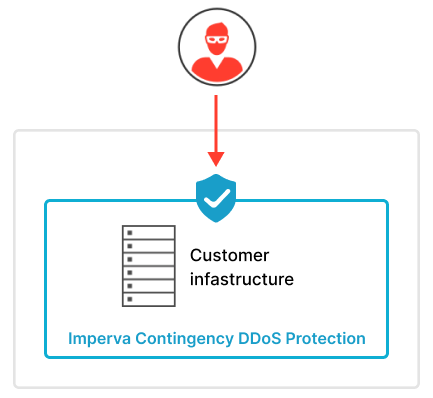 Imperva Contingency DDoS Protection
Imperva Contingency DDoS Protection is a business continuity solution designed with network resilience in mind to guarantee your critical infrastructure is protected in the event of your primary provider experiencing an outage.
Ensure continued network availability and enjoy peace of mind at a reasonable cost with a second layer of DDoS Protection.