DNS is the gateway to your business
Cost savings
DNS disruption equates to lost business and damage to your brand.
Imperva DNS Protection ensures network connectivity and website availability to keep your business operational and resilient against the threat of a DNS-targeted attack.
---
$1M the average cost of a DNS attack for organizations
Optimal performance
DNS attacks interrupt the performance of your websites and impact on your customers' experience.
Imperva DNS Protection filters out bad traffic and only responds to legitimate requests to guarantee operational uptime and ensure business continuity.
---
79% of organizations were hit by DNS attacks in 2020
DNS Protection that makes mitigation easy
DNS traffic statistics and trends
DNS attacks analytics
Instant attack notifications (mail, mobile)
SIEM integration*
Advanced troubleshooting logs*
*Available soon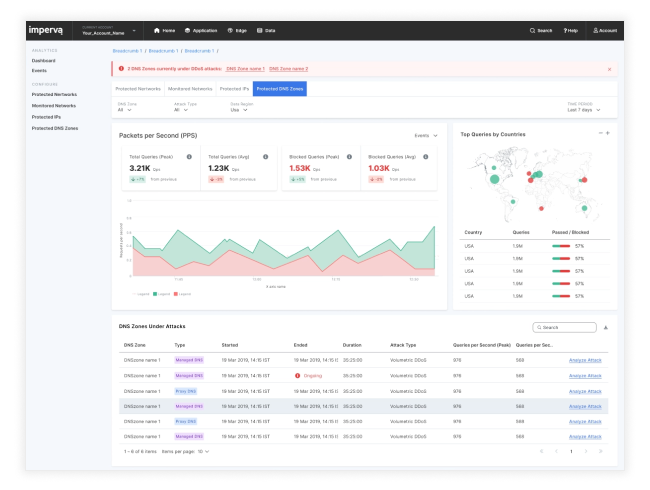 Primary & Secondary Hidden DNS Master configurations support
Switch between managed/proxied DNS as needed
Automated onboarding and automation via API
Zone Import & Export*
*Available soon
Optimal performance
Imperva DNS protection serves DNS queries from the closest point of presence to your end users for the fastest response time and optimal performance
Millions of applications and IPs protected
1.03 Trillion requests analyzed
3,500,000 bad requests blocked/minute
99.999% uptime SLA
3-sec DDoS mitigation SLA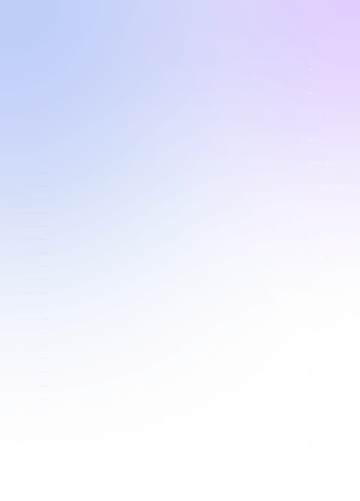 See how we can help you secure your web apps and data.