Contain attacks before they escalate
Data risk is difficult to determine
Security incidents are often caused by employees. Human error leads to compromised accounts that go right through access controls and encryption.
Imperva automatically uncovers data access behavior whether accidental, poor practice or deliberately malicious.
---
90% of data breaches are caused by human errors
Respond to threats, not anomalies
Anomaly-based analytics drown teams in alerts. How do you accelerate remediation and ensure every security incident is actually worth investigating?
Imperva uses purpose-built algorithms to reduce false positives and raise critical database threats in plain language.
---
32% of IT professionals ignore alerts because of so many false positives
Don't just react,
take control
Imperva Analytics give you visibility into a broad range of risks from accidental exposures to persistent attacks by an evasive exploit, so you know what's happening before it's too late.
Speed time to problem resolution
Prioritize by real risk rather than just anomalies
Spot bad actors before they cause damage
Correct non-compliance before audit failures
Get clear summaries that explain complex issues in simple terms
Eliminate false positives and enable SOC teams to focus on the critical issues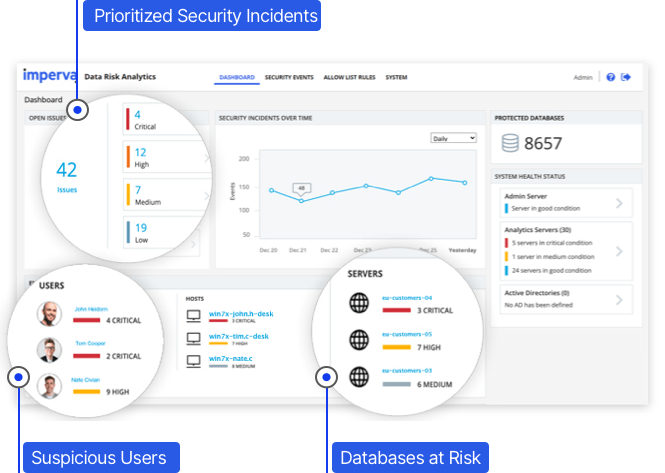 Customer Story
Leading Financial
Services Company
Imperva Data Risk Analytics dramatically reduced the volume of security alerts, speeding incident resolution, and improved staff effectiveness by spotting critical data access problems.
Reduced False Positives

Daily alerts went down from 10,000 to 10 - 20 prioritized issues

Gained Insights

Clear summaries enabled quick investigations and solutions

Increased Productivity

Analyst output went to almost 100% resolution at equivalent headcount

Improved Effectiveness

Staff uncovered 3 serious incidents including a large out-of-scope download by an employee
"Imperva helps my team keep up with risk mitigation issues for a massive amount of business data every day"

Director of Security Operation at leading financial services company
How Data Risk Analytics works
Imperva combines deep domain security expertise with machine learning to identify both user and computer system behavior that violates secure practices or peer group norms.
Right out of the box, our analytics spot a threat even when it comes from complex or evasive activity. Alerts are sent for critical issues and low-risk issues are filtered out.
Customizable rules enable you to incorporate your unique risk attributes into the analytics process.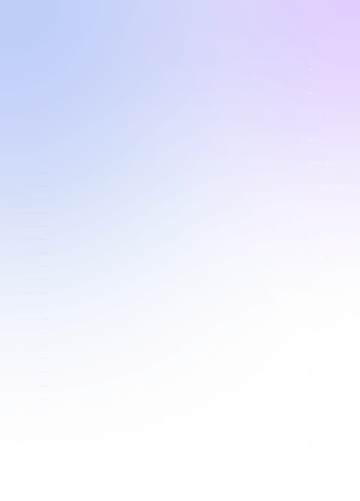 See how we can help you secure your web apps and data.