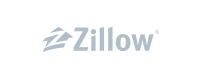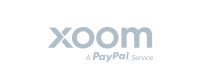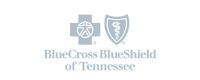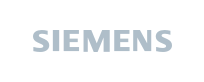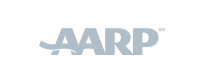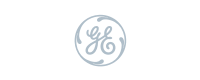 Monitor and protect any data, anywhere
Define and enforce uniform data security and compliance policy across the cloud and on-premises. Get single pane of glass management across relational databases, mainframes, big data platforms, data warehouses, and enterprise file stores. SecureSphere also supports databases in Microsoft Azure and Amazon Web Services – including Platform as a Service (PaaS) offerings such Azure SQL and Amazon Relational Database Services (RDS).
Identify suspicious activity
Get alerted to suspicious access activity. Dynamic profiling automatically builds a white list of the data objects regularly accessed by individual database accounts. Create policies that alert or block access when a profiled account attempts to access a data object that is not whitelisted. SecureSphere integrates with Imperva CounterBreach, which develops a full contextual baseline of typical user access to database tables using machine learning and peer group analysis.

Deploy your way
SecureSphere supports flexible deployment options, on-premises, in the cloud, or blended hybrid. Data activity can be monitored using a network transparent bridge, a non-inline sniffer, or a lightweight database agent, so you can meet a wide variety of enterprise needs without being locked into a one-size-fits-all deployment model.
How SecureSphere Uniquely Protects Your Databases
Usability and enterprise scalability
Powerful and easy to use management tools, a multi-tier architecture and big data logging techniques enable you to monitor more data sources with fewer resources. High-performance appliances manage heavy traffic loads with minimal impact to database, application or network performance. Automatic load balancing, clustering and automated software management and health monitoring help ensure high availability and uninterrupted operation.
Monitoring and auditing of all database activity
Get enterprise-wide visibility into all database transactions, including local privileged user access and service account activity. SecureSphere continuously monitors across on-premises or cloud environments and collects consolidated records of all logins/logouts, updates, privileged activities and more to create granular audit trails that pinpoint the "who, what, when, where and how" for each database.
Immediate protection and fast time to value
SecureSphere solutions can be deployed quickly to stop database attack threats with pre-defined security policies and automated discovery to find sensitive data and hidden vulnerabilities. SecureSphere looks for threats and attacks at the protocol and OS level, as well as for unauthorized SQL activity, then alerts quarantines, and if appropriate, block unauthorized activities to protect data.
Pre-built integrations
Leverage your existing investments with integrations to key security technologies. SecureSphere integrates with SIEM products such as Splunk, ArcSight and QRadar and IAM products such as CyberArk. Splunk customers can take advantage of the free Imperva Database Audit Analysis App for Splunk. Integration with Imperva CounterBreach reduces the noise sent to the SIEM.
Database Firewall and Database Activity Monitor Specifications1
Specification
Description
Supported Database Platforms

Oracle (Including NDE/ASO, SSL)
Oracle Exadata
Microsoft SQL Server
MSSQL with Diffie-Hellman and Kerberos-gMSA *ACP Required
IBM DB2 (on LUW, z/OS and DB2/400)
IBM IMS on z/OS
IBM Informix
IBM Netezza
SAP Sybase (ASE, IQ, SQL Anywhere)
SAP-HANA
Teradata
MySQL
PostgreSQL
Progress OpenEdge
Maria DB

* Agent Compatibility Package(ACP): SecureSphere now provides a dynamic mechanism for updating agents with protocol and other changes. These updates are automatically distributed using the Agent Compatibility Package (ACP) through Software Updates but can also be manually uploaded.

Supported Big Data Platforms

Cloudera Enterprise (HDFS, HIVE, HBASE, Impala)
Hortonworks (HDFS, HIVE, HBASE)
IBM BigInsights (HDFS, HIVE, HBASE)
MongoDB
Cassandra

Cloud Support

Amazon Web Services
Microsoft Azure
1 Note: Not all functionality is available in all configurations, for more information please contact an Imperva SecureSphere representative.