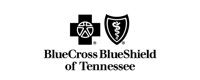 Robust content delivery network
Leverage a global network of strategically positioned data centers that shortens round trip time and decreases page load time by bringing your content closer to your website visitors.
Intelligent caching and cache controls
Imperva CDN employs proprietary machine learning technology that efficiently caches your dynamically generated pages, while ensuring content freshness. This technology significantly improves cache utilization and further reduces bandwidth consumption.
Our automated caching features are complemented by extensive control options, API support and rapid content switching to enable custom caching policies.
Content & networking optimization
The Imperva CDN uses a full range of content and networking optimization techniques to minimize page rendering time and improve user experience. In addition to file minification, automated compression, session reuse and TCP connection pre-pooling, we also leverage frequency analysis to ensure that the most commonly accessed files are prioritized and fetched directly from RAM.
Working together, these features augment the system's core CDN functions, boosting its caching and proxy acceleration capabilities, so your content is delivered blazingly fast, every time.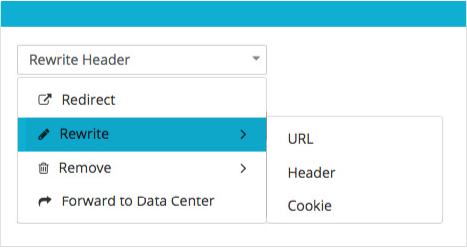 Application delivery rules
Rewrite, forward or redirect requests at your network edge while providing different assets based on visit and request attributes, without changing the user-facing URL.
Improve response time and decrease bandwidth cost by redirecting nuisance bots to alternative sites.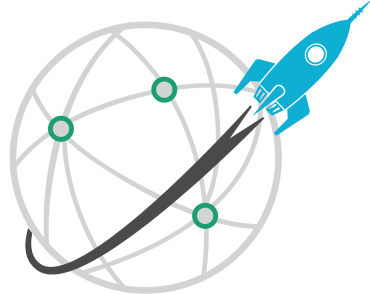 HTTP/2 support
HTTP/2 is the latest evolution of the HTTP protocol, which offers significant improvements to website load speeds and responsiveness. HTTP/2 also enhances security by enforcing best practices for HTTPS communication; eliminating exposure to vulnerabilities in older TLS/SSL versions.
With just a click, you can enable HTTP/2 for any websites or web applications, boosting performance without having to upgrade your origin infrastructures.
IPv6 support
The days of IPv4 are drawing to an end; we are now witnessing the distribution of its few remaining addresses. Consequently, dual-stack support for both IPv4 and IPv6 has become increasingly important.
The use of Imperva CDN automatically enables IPv6 support for all your websites and web applications, instantly providing you with the performance, compliance and business advantages of dual-stack IPv4+IPv6 delivery.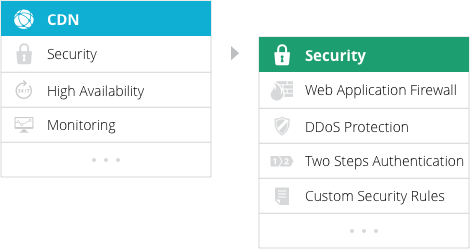 Website security and high-availability
Over time, content delivery networks evolved into multi-purpose platforms offering more than just improved performance. Imperva continues this evolution by using its CDN as a chassis for delivery of security and high availability solutions.
Today, Imperva CDN integrates DDoS protection and web application security services, as well as real-time traffic monitoring, failover and load management features. Together, these help avoid the headaches and high capital and operating costs associated with using multiple services or costly appliances.
"We now spend less time on issues such as software changes and can direct more energy on protecting our members' data and company information."
Sharon Black
Sr. Manager of Information Security,
BlueCross BlueShield of Tennessee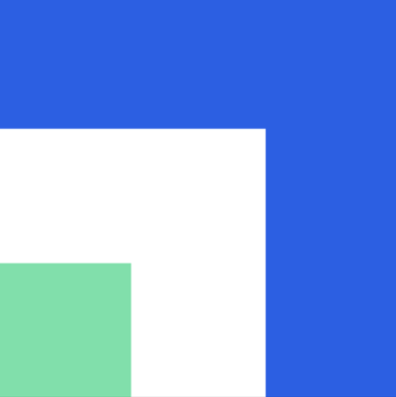 "Increasing the visibility into threats allows us to make informed decisions into securing our environment."
Edward Messina,
IT Security and Risk Manager,
Monash University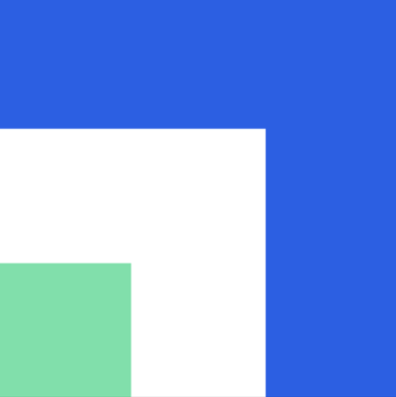 Previous
Next