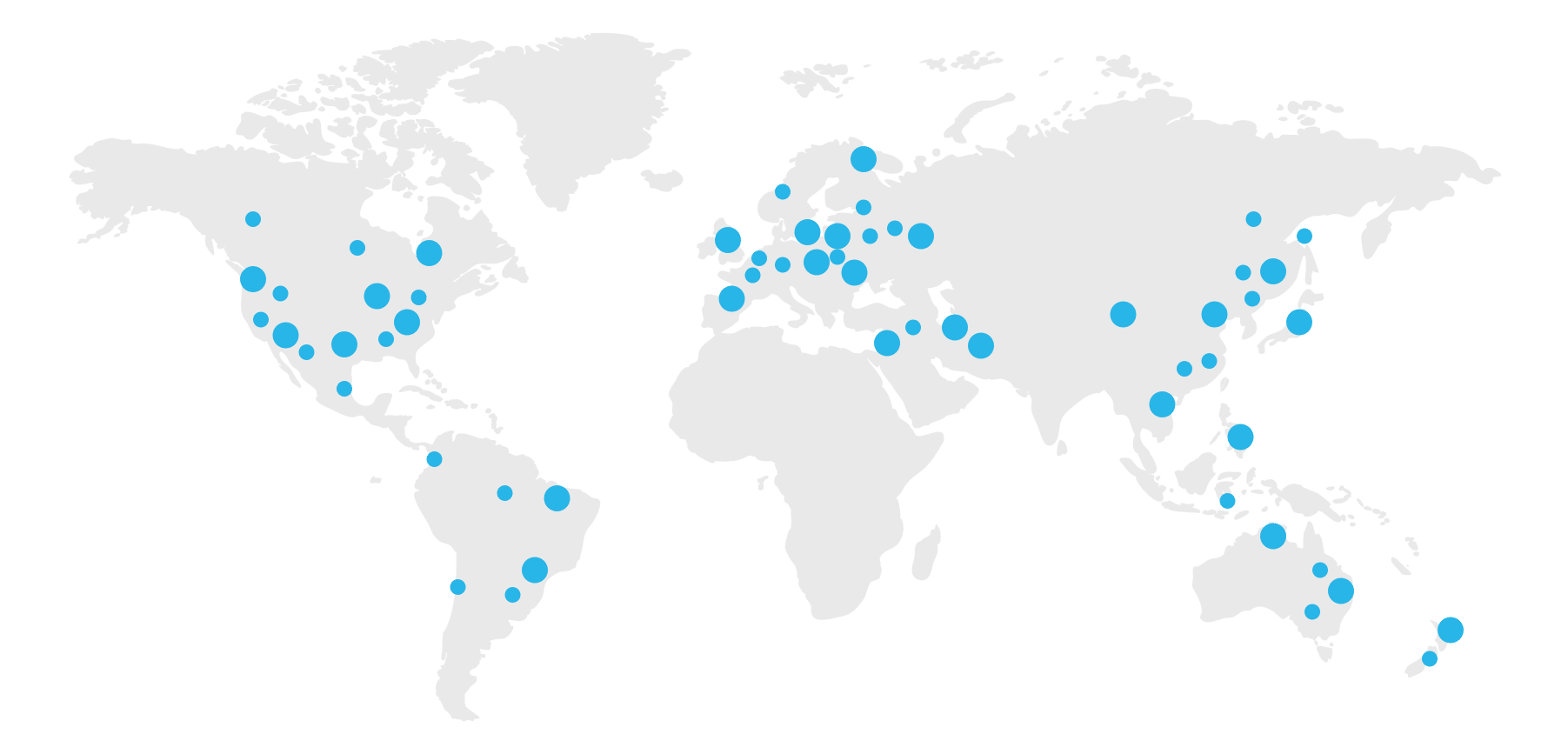 The Scattered CDN
Scattered CDNs operate a high number of medium and low-capacity PoPs, which densely populate select geographic regions. This topology focus is on optimal physical proximity. Consequently, it's not uncommon to find PoPs positioned very close to one another—often no more than a few dozen miles apart.
Early CDNs, deployed during a transition period between copper and fiber wiring, relied on the scattered model.
With time, as more fiber cables were laid down—and as global connectivity continued to improve—the marginal benefit of minimizing physical distance to servers continued to diminish. Moreover, as CDNs continued to introduce more customization features, the scattered topology was also found to hinder systems responsiveness, thereby preventing rapid configuration deployments.
Yet even today, proximity still matters. Scattered CDNs provide additional speed improvement, especially in low-connectivity areas. Additionally, smaller PoPs are easier to deploy, enabling the rapid growth of a network's coverage.
Pros
Physical proximity minimizes latency
Effective in low-connectivity regions
Smaller POPs are easier to deploy
Cons
Higher maintenance costs
RTT prolonged by multiple connection points
Cumbersome to deploy new configurations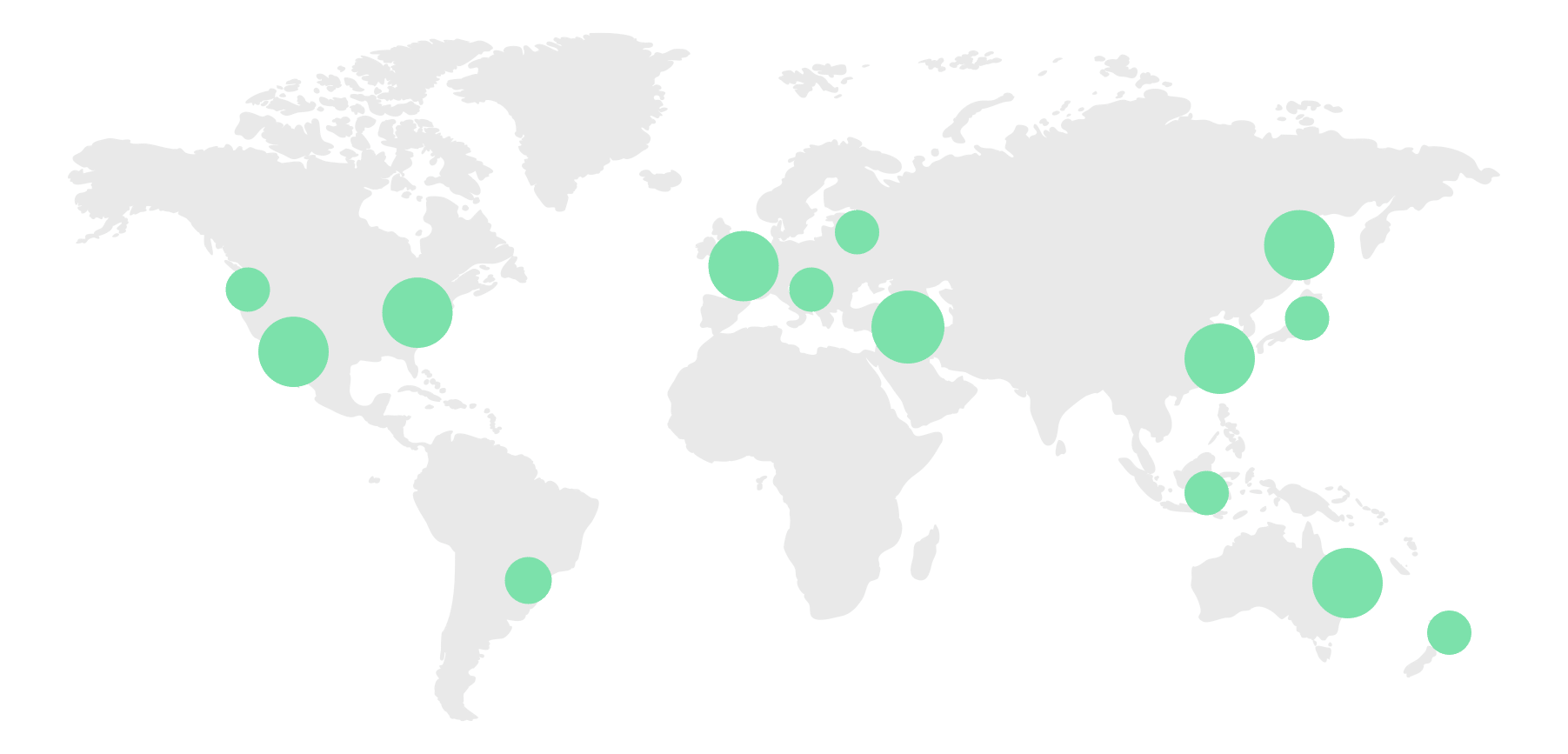 The Consolidated CDN
Consolidated CDNs operate a small number of high-capacity PoPs, which are strategically positioned in major data centers, to serve a wider populace. This network topology represents a more modern approach to content delivery that was made possible by the evolution of Internet connectivity.
The main benefit of a consolidated topology is its centralized infrastructure, which enables agile management and rapid configuration deployments. This benefits both end users and the network operator, offering more control and better overall responsiveness.
Additionally, the high-capacity PoPs are more resilient, specifically when it comes to DDoS attack mitigation.
Conversely, a consolidated topology has proven to be less effective in low-connectivity regions. High-capacity PoPs require more complex deployment, hindering rapid network expansions.
Pros
High-capacity servers are better for DDoS mitigation
Enables agile configuration deployment
Lower maintenance costs
Cons
Less effective in low-connectivity regions
High-capacity PoPs harder to deploy