Imperva File Firewall
How to Detect and Mitigate Ransomware
Nearly 40% of businesses got hit by ransomware in 2015, and the vast majority couldn't access data for at least two days following an attack. Given the speed at which ransomware impacts organizations, security teams need to detect ransomware as quickly as possible. Watch the on-demand product demonstration for an inside look at Imperva file security technology. During this session, we'll explore how to monitor user access to file shares in real-time, how to leverage deception-based detection capabilities to identify ransomware, and how you can block costly attacks before it's too late.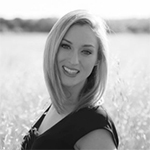 Carrie McDaniel
Sr. Product Marketing Manager
Imperva Web Application Firewall
How to Protect Web Applications from Advanced Attacks
The use of web-based applications to conduct business online has grown exponentially in the last decade. However, the vulnerabilities in these applications are creating significant business risks and exposures to business-critical data. Watch the on-demand product demonstration and Q&A with a security expert for an inside look at how SecureSphere can be used to automatically identify potential attack vectors on your web applications using unique application-profiling techniques to correlate user and application behavior, and streamline forensics analysis and virtual patching mitigation actions to demonstrate compliance.

Ajay Uggirala
Director, Product Management

Mina Mahdavi
Senior Sales Engineer
Imperva Data Audit and Protection
How to Improve Data Security and Simplify Compliance
As data breaches continue to make headlines, regulators increase focus on data protection and privacy. The need to safeguard sensitive data has never been greater for many organizations. Discovery of sensitive data, monitoring data activity and access, and masking data are critical elements of a comprehensive data security strategy. Watch the on-demand product demonstration and Q&A with a security expert for an inside look at how Camouflage protects sensitive data and enables your organization to comply with mandates such as PCI, GDPR, HIPAA.

Cheryl Tang
Sr. Product Marketing Manager, Imperva

Matan Gal Kochavi
Solution Architecture Manager, Imperva