No installation. No code changes. Hassle-free web security.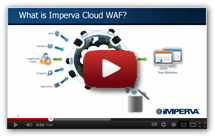 Imperva Incapsula is an easy and affordable service that integrates three effective web solutions –Web Application Firewall (WAF), a DDoS mitigation service, and a content delivery network (CDN) — into a single cloud-based service. Imperva Incapsula enables organizations to jumpstart their Web application security initiative while optimizing website performance, within in a matter of minutes.
Get a free trial by completing the form below.