Website owners who think they know who's visiting their sites should take a closer look.
– 31% of your website visitors are likely to be damaging intruders
– Google Analytics doesn't show you 51% of website traffic including hackers, spammers & other non-human stalkers!
Most website owners don't know that a startling 31% of any site's traffic can harm its business. And although most website owners rely on Google analytics to track who's visiting their site, Google simply doesn't show you 51% of your site's traffic including some seriously shady non-human visitors including hackers, scrapers, spammers and spies of all sorts who are easily thwarted, but only if they're seen and blocked.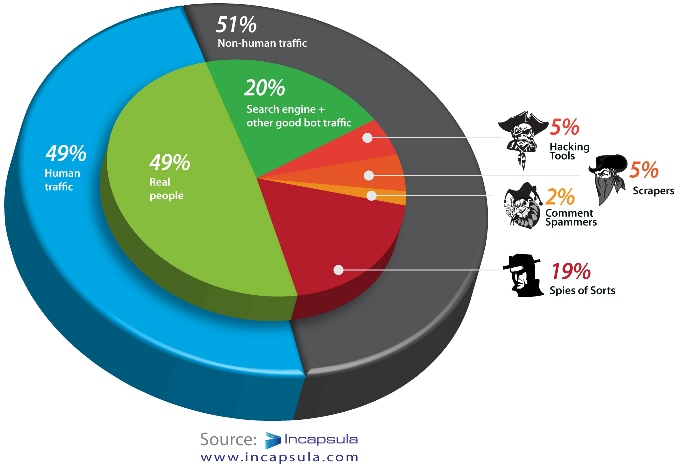 As website owners work hard to attract good human traffic, it's just as important to see and block the bad guys & bots that can hack your site, steal your customer's data, share your proprietary business information, and a whole lot more. It's time to see who's visiting your site, and make sure the good guys get through fast while the bad guys are kept out.
So who's stalking your site?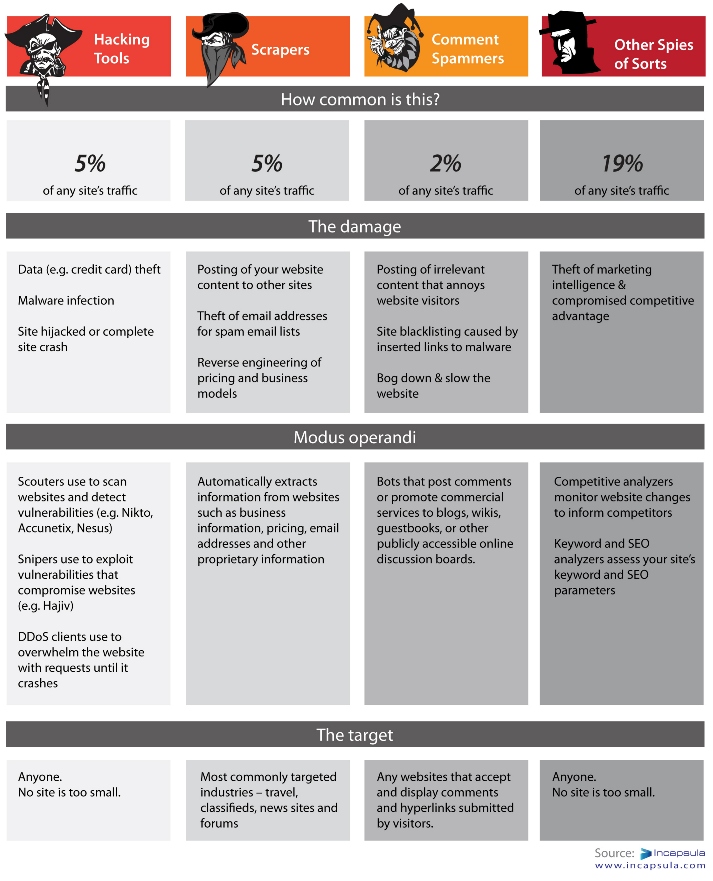 *Information was anonymously compiled from a sample of one thousand websites of Incapsula customers, with an average of 50,000 to 100,000 monthly visitors.
Try Imperva for Free
Protect your business for 30 days on Imperva.
Start Now