Today Google announced Google Page Speed that optimizes your website pages.
Guess what?
The combination is wicked:
Google Page Speed + Incapsula = unprecedented page loading, better website acceleration & maximum security.
Or in other words, good guys easily find you and fly straight through, while the bad guys are kept securely out.
How to use Incapsula and Google Page Speed together?
If your website is already on Incapsula, all you need to do is:
Setup your site on Google Page Speed.
Instead of changing your DNS settings, change your Site IP in the Incapsula dashboard.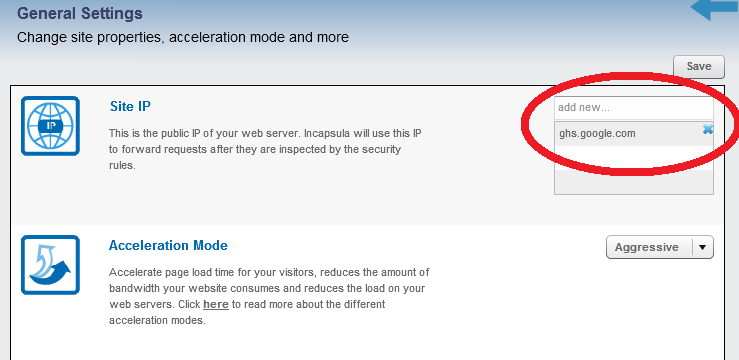 If your site already uses Google Page Speed and you would like to set it up on Incapsula:
Follow the usual setup process.
Incapsula will automatically detect that you are using Google Page Speed and setup up the site correctly.
All you have to do is make the DNS changes as instructed by Incapsula.
So you can have it all:
Webpage optimization from Google + Security and Acceleration from Incapsula
Get the latest from imperva
The latest news from our experts in the fast-changing world of application, data, and edge security.
Subscribe to our blog