We previously wrote about what online shoppers are looking for in a website. Consumer satisfaction continues to be paramount whether they're shopping at a brick-and-mortar location or at an e-commerce site. For the latter, a smooth experience and a responsive site are expected. What we learned in our recent survey is that although website operators agree that upgrades need to support user demand, there's still a gap when it comes to implementing the changes.
To find out specifically what operational challenges website operators face, we teamed up with the Cicero Group, a data-driven management-consulting firm. These challenges include:
Primary website performance issues
Building a case for driving sales from performance improvements
Specific site performance goals and investments
Mobile use, computing and favorite browsers
With mobile usage on the rise, 86 percent of website operators firmly believe that mobile compatibility is a big factor in increasing completed purchases. Yet 68 percent of people continue to use PCs and/or laptops for their primary shopping needs. That's more than double the amount of traffic generated by smartphones and tablets. Despite the ubiquity of mobile technology, for now, consumers are staying close to home when shopping on the Internet.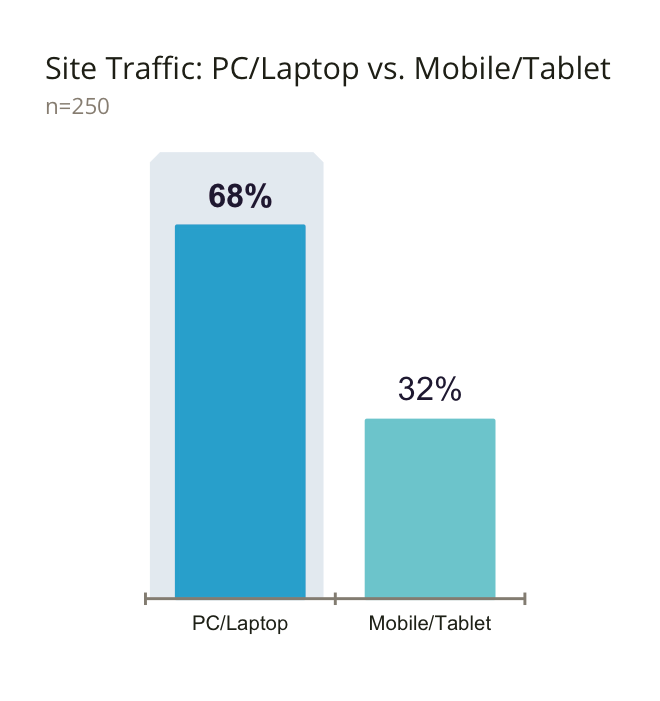 As for browsers, 32 percent of all shoppers use Internet Explorer as their browser of choice. Google Chrome is next in popularity with 30 percent usage. Mozilla Firefox and Safari respectively account for the remaining significant chunk of consumer traffic.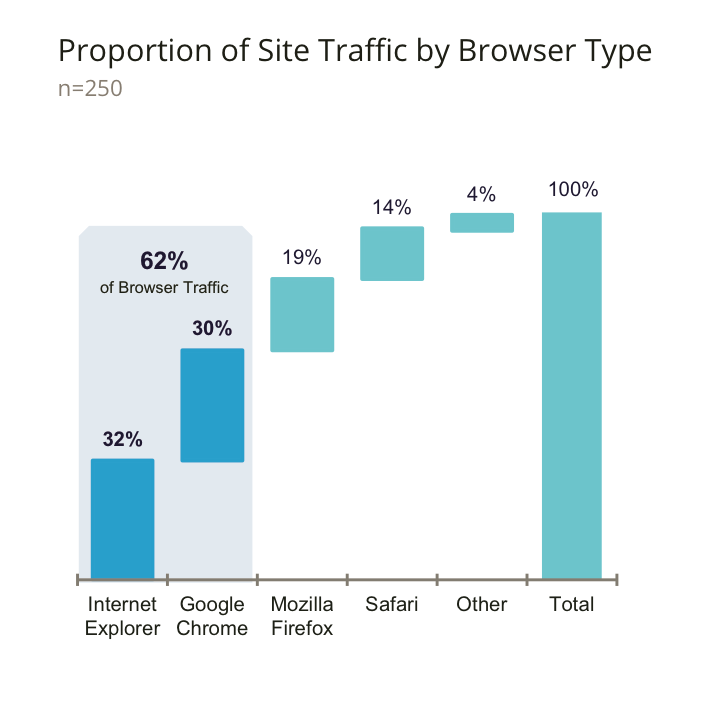 Driving traffic in the right direction
As we've seen, consumers can be quick to take their business elsewhere when a site is slow: 61 percent of shoppers will abandon a site if doesn't completely load in less than five seconds according to our survey. This happens more than we realize as 73 percent of operators surveyed said they've experienced some performance-related problem in the past 12 months.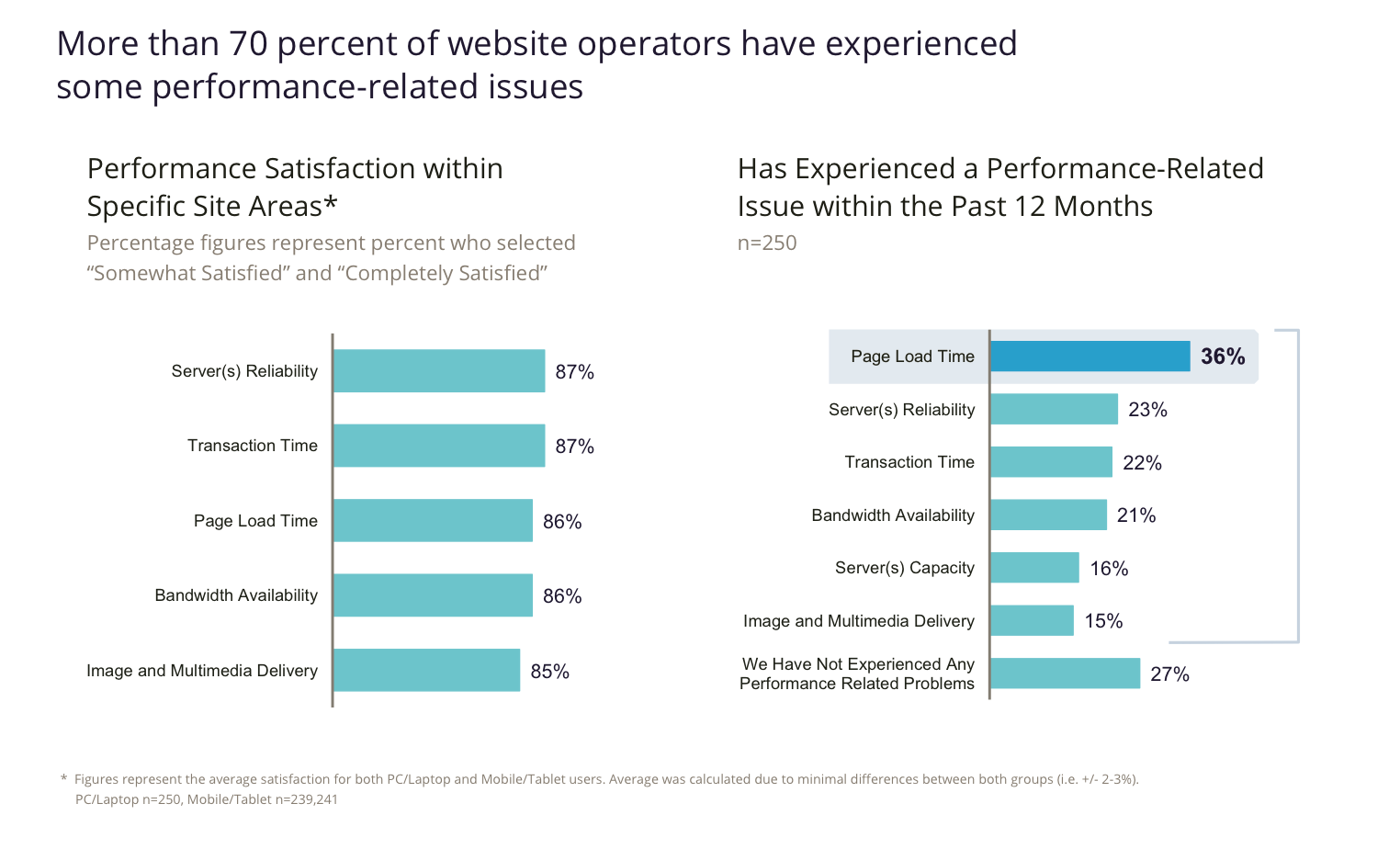 That is a significant statistic. Consumers put a high priority on website speed and intuitive navigation. Our data suggests that nobody will stick around for more than 20 seconds while waiting for information to load on his or her screen. Thirty-six percent of web operators said that loading time was the biggest issue they faced on a daily basis.
But even if a web page loads promptly, shoppers will grow impatient if they can't quickly jump from one page to another. Nearly half of all visitors will abandon a site if they experience unwanted user delays. And that's not the worst part of it. Less than one percent of all shoppers will return to a website that doesn't run smoothly.
User experience and site responsiveness still important
The good news is that 84 percent of online businesses plan to make site improvements over the next two years. These improvements include: faster page load times, an emphasis on server capacity and reliability, more bandwidth availability, and further improvements in multimedia functionality. Organizations polled believe that these upgrades will bolster brand loyalty (57 percent), consumer satisfaction (57 percent), and higher brand visibility (39 percent).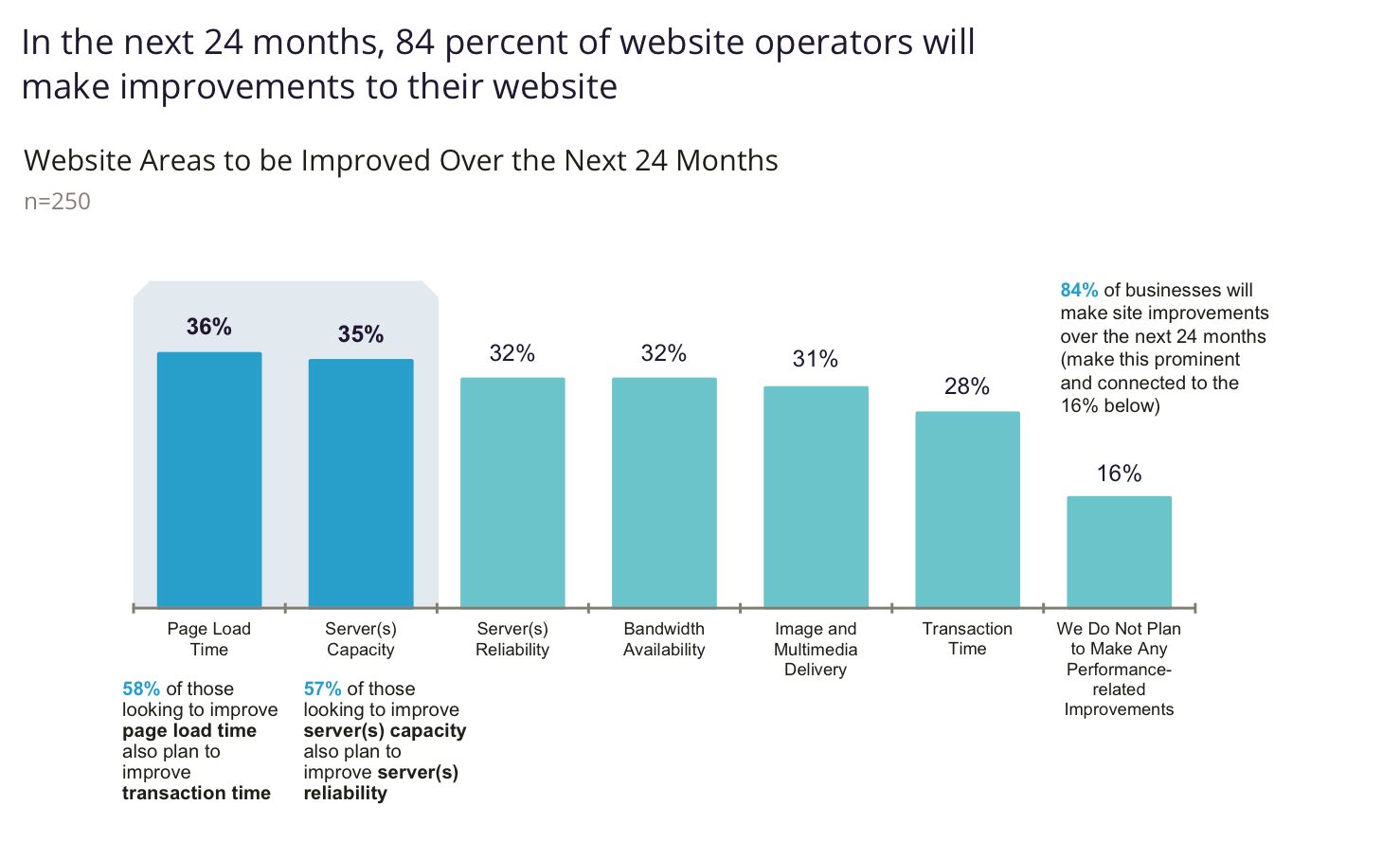 More people are shopping online and consumers expect an effortless user experience. More than one performance or user issue will make them end their session or drive them to a competitor's site. Website operators agree that they run the risk of losing sales if technical issues persist.
If there's one thing we've learned it's that highly improved website performance often equals aggressive spikes in revenue. With your website and e-commerce being front and center its great customer service that can make the difference.
There are a number of things you can do to boost your e-commerce site performance, we've picked these three that have worked for us:
Improve availability with a performance service such as a CDN
Accelerate page load times with a load balancing solution
Optimize your site for mobile devices
Note: The online Imperva/Incapsula e-commerce operator/seller survey was conducted from October 1 to October 15, 2015. A total of 250 surveys were completed and quantified (28 came from Canada and the remaining 222 came from the U.S.). Survey respondents included e-commerce website operators and decision makers.
Try Imperva for Free
Protect your business for 30 days on Imperva.
Start Now