We are pleased to announce an addition to our global network with the operational launch of our data center in Taiwan. With the launch of this regional data center, customers will experience enhanced website performance with decreased latency, and security in Taiwan and countries in the region.
Last year we launched data centers in the region with direct routes to China for fast and secure traffic into the country. Incapsula already serves over 50 percent of sites in Taiwan that are looking for DDoS protection and improved performance. These organizations include financial institutions, exchange platforms, and e-commerce sites. We believe the Taiwan market will grow and are actively building the foundation needed to give our customers the highest possible level of service and protect them against cybercrime. The presence of the data center will also better serve local businesses and customers, and help global customers reach this important market and grow their business.
Fast facts about Taiwan
Taiwan has an internet penetration per ITU of 88 percent of the population.
Taiwan has one of the highest smartphone adoption rates, with an estimated 73 percent of the population using smartphones as reported by eMarketer.
Taiwan has the fifth largest economy in Asia and is included in the advanced economies group by the International Monetary Fund.
New data center brings your website closer to your customers
Until now the Incapsula service was deployed to our customers in Taiwan from data centers in Hong Kong and Tokyo. A regional data center solves latency issues by bringing website content closer to visitors and ensures the best possible user experience.
A local data center also facilitates compliance with laws and regulations that require certain types of data, such as data in government sites, be stored and served only from local servers. In 2010 Taiwan passed the Personal Data Protection Act 2010 that covers the collection, processing and use of personal data by regulated entities, including the internal use and provision to third parties.
We've already seen performance improvement after the launch of the data center in Taipei. Additionally high-volume network layer DDoS attacks targeted to our local customers have been mitigated every day since the launch of the data center.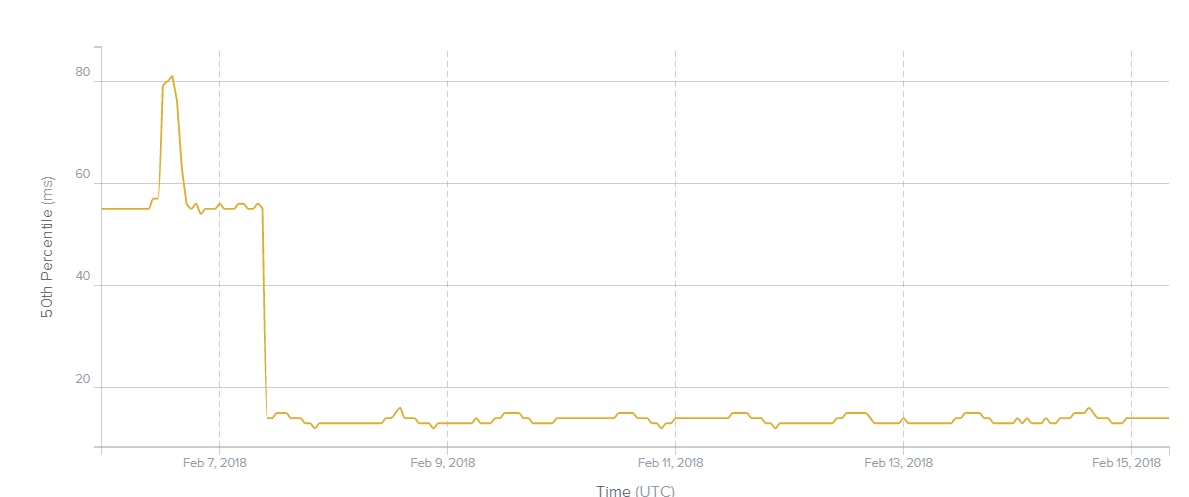 Securing websites
The new data center, together with the rest of our global network, positions us to mitigate even the largest attacks with no disruption to ongoing website and network operations.
Our full suite of award-winning DDoS protection services is available through the data center including:
Network layer DDoS scrubbing with 24×7 monitoring and mitigation, which typically is activated in <1 second.
Always-on application layer protection, including the OWASP top 10, with PCI and SOC certification, based on proprietary algorithms
Infrastructure protection for subnets and individual IP addresses that add new layers of protection over the clean pipes services of ISPs
Name server protection for DNS-targeted attacks
In addition to DDoS protection our website performance and security services include:
Global CDN for intelligent caching and content optimization
Web application firewall (WAF) to protect against data breaches
Load balancer for maximum application availability and performance
IP security to ensure private and secure communications
Partnering with leading service providers
Incapsula selects its infrastructure providers to provide quality services and high availability. A main criteria we look for is a provider's strong presence in the market. An Incapsula data center is collocated with one of the top service providers in the country. For even better performance, Incapsula directly interconnects with peering to several networks.
Our high capacity Behemoth 2 platforms provide capacity for the anticipated usage, and are built to scale for more capacity when the usage grows. We've built redundancy in all components  to ensure uninterrupted service from the data center.
With the addition of the new data center, Incapsula now has 40 data centers around the world with over 5 Tbps total capacity.
To support our expanding business in strategic areas around the globe, additional data centers are under construction and are scheduled to come online in 2018. The data center in Taipei will connect the Incapsula network to Taiwan with minimal latency.
If you are interested in more information about the improved service in the market, contact us, Avi, or Miriam.
Xin nian kuai le!