Serverless computing is transforming the way we build, ship, automate, and scale applications. With no infrastructure to manage, organizations can move from ideation to market faster, with virtually no operational overhead. Consequently, these enterprises can now focus on just the code that serves their customers, while services like AWS Lambda take care of the infrastructure – at a fraction of the cost. AWS Lambda's native integration with over 200 SaaS services makes it easy for DevOps-minded organizations to connect various services easily, and at pace.
However, serverless introduces new challenges from a security perspective. In a previous blog post, we gave a high level overview about moving to AWS Lambda. To go more in-depth, we joined AWS live on Twitch for a "Howdy Partner" session, in order to demonstrate the power of AWS Lambda, and how to enable security without compromising on flexibility. You can watch the video below: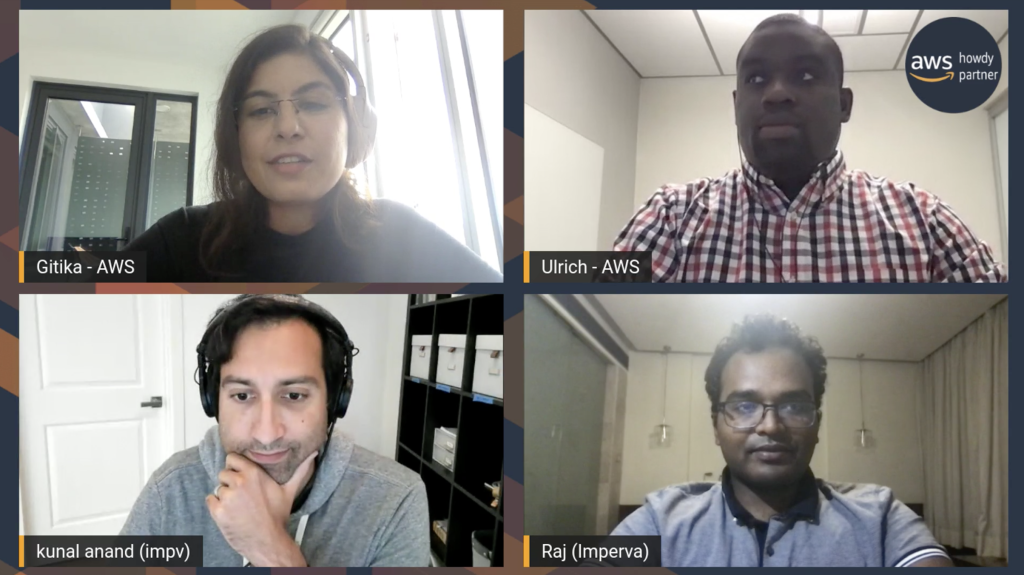 New attack vectors, new challenges
Our Chief Technical Officer, Kunal Anand, along with our Senior Product Manager, Raj Srinivasan, joined AWS Partner Solutions Architects Gitika Vijh and Ulrich Bosquet to discuss:
Serverless functions and what they mean for security
Securing top code-level vulnerabilities
Leveraging AWS Lambda extensions to easily add serverless protection to your execution environments
We also dive into the OWASP Serverless Top 10 security issues and what they mean for every business that is making the leap into AWS Lambda. Be sure to watch till the end to see a series of demos which showcase how Imperva deals with these challenges, and why businesses should leverage Serverless Protection today.
Check out this "Howdy Partner" episode and gain access to our Serverless Protection for free for the remainder of 2021.
To gain access to Imperva Serverless Protection, start by scheduling a demo with our team!
Try Imperva for Free
Protect your business for 30 days on Imperva.
Start Now