Today we are happy to announce our new data center in NAP of the Americas in Miami, Florida. This multi-10gig data center is a part of our on-going expansion and was built to improve our service in South America and increase our overall network capacity.
Based in Nap of Americas — one of the largest and most connected facilities in the world — this data center will significantly improve Incapsula connectivity with Central and South America, decreasing TTFB (time to first byte) and overall page load times for visitors in this region.
From security view-point, this data center will also augment our resiliency to DDoS attacks by raising our overall network capacity above 350Gbps. Finally, this data center will help ease the load off our New York and Ashburn facilities, providing us with additional network muscle in one of our fastest growing regions.
About Nap of Americas®
Terremark's flagship facility, the NAP of the Americas, is one of the most significant telecommunications projects in the world. The Tier-IV facility was the first purpose-built, carrier-neutral Network Access Point and is the only facility of its kind specifically designed to link Latin America with the rest of the world.
Switching the majority of South America, Central America and the Caribbean's layer-1, layer-2 and layer-3 traffic bound to more than 148 countries in the world, makes the NAP of the Americas the unrivaled gateway to the Americas.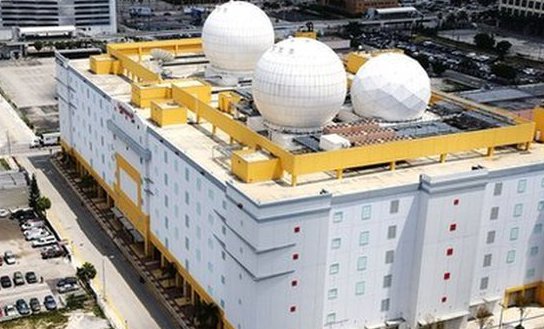 NAP of the Americas holds a Top Secret Facility Clearance as assigned by DSS.