Alon Alter, our VP of Sales, was on a trip to meet a customer in the San Francisco Bay Area recently. I had a chance to talk to him about cloud security, customers, and growth.
Incapsula: You were the first salesperson for Incapsula. Tell us about what it was like starting on the ground floor so to speak.
Alter: As you know, Incapsula was founded in 2009, and it took a couple of years of intense beta testing before we officially launched. Our mission at the time was to provide every single website (big or small) with enterprise-grade security, performance, and reliability.
The early days were marked by extensive customer feedback, iterative discussions internally, and a lot of brainstorming of what was best for our customers.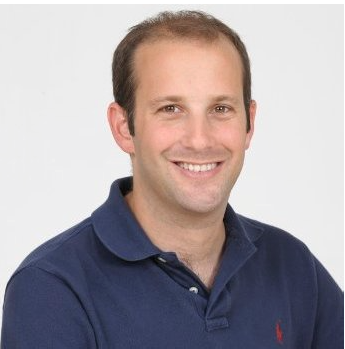 In less than five years we've built a robust service that includes scalable and resilient solutions like cloud WAF, CDN, DDoS mitigation, global load balancer and failover, and infrastructure protection. We couldn't have accomplished that unless we were an organization that focused on innovation and customer success. We built our sales team to fit that culture: We always hire people that are smart, curious and are looking to add value to their DevOps and SecOps customers. As a SaaS business, our success depends on on-going customer service rather than large, one-time sales. The reputation of our service delivery, our security "DNA", and the success of our customers is key to our consistent and outstanding growth.
And now, after six years of steady growth, we're happy to report that the Internet is a safer place in part due to our efforts.
Incapsula: What have you seen in the growth of SaaS that you'd like to pass on to others in their journey of building a cloud organization?
Alter: It wasn't a simple thing to build the level of security services we have currently. Every online venture has its own unique requirements after all. We wanted to provide website security and high performance to everyone, and we wanted it to be as seamless as possible.
It became clear to us that in order to really effect change and have iterative improvements in our control that we needed to build Incapsula from scratch. Assembling a team of industry veterans with strong backgrounds in web application security, online safety, and identity theft, we looked at ways to make our service for our customers as easy as possible to set up and operate while providing robust security. And, in the process, we found a way to make the whole enterprise faster and more reliable.
As for lessons we've learned as a team, it ultimately comes back to the team that leads product growth. We've also learned that it's the partners that influence the product roadmap that help shape our path and our growth. For example, the sales team gathers intelligence about what customers are looking for. This information is funneled to the research and product teams. We look at priorities as a group and then move forward.
SaaS is growing as fast as it has because of its agility and potential. Our experience in building a scalable and reliable award-winning service has been about making it simple for the customer but holding the highest standards for ourselves.
Incapsula: What is your view of how our company has grown?
Alter: After all these years, it's great to see how our efforts are paying off. Since our launch, we've become an industry leader in website security and performance. Thousands of businesses currently depend on our data and application security solutions.
As a team, we lead the market on various fronts, such as DDoS and WAF for security and CDN and load balancing for the cloud application delivery market. Now it's still extremely important for us to continue investing in technology and services.
Incapsula: The sales team is in the front lines when it comes to educating potential customers about our services and the technologies behind them. How do you build a successful sales team to match the growth of the product line?
Alter: We start by hiring very knowledgeable sales engineers and account executives. Our comprehensive training program at the time of hire includes the journey of the company, each technology of the products, and on-going industry training. We are a data-driven organization and rely on data-entry and analytics tools that give us and the product team visibility into the conversations with customers.
I've also found that our growth is a story that customers respond to. Since we started we've consistently doubled and tripled our revenue year over year as more customers use our expanding suite of services.
Do you have questions on sales, growth or Incapsula for Alon? Please leave us a comment.
Get the latest from imperva
The latest news from our experts in the fast-changing world of application, data, and edge security.
Subscribe to our blog