Today we are pleased to announce the formal rollout of dual-stack IPv6 support, offering instant and hassle-free IPv6 compatibility for all websites on Incapsula's service.
With this upgrade, Incapsula can be used as a backward and forward-compatible IPv6-to-IPv4 gateway that supports all IPv6 communication scenarios.

This has two main benefits:
Free IPv6 for everyone – Adding to its security, availability and acceleration capabilities, Incapsula can now be used as a plug-and-play IPv6 compatibility solution. Any website operator in need of IPv6 support can now skip the resource and time-intensive upgrade by using Incapsula's free Content Delivery Network (CDN) to seamlessly facilitate all IPv6-to-IPv4 communications.
Better Compliance – With its newly developed ability to handle end-to-end IPv6 communications, Incapsula is now fully compliant with regulatory demands calling for IPv6 support (e.g., DAE Action 89). This not only addresses a commonly expressed need for existing Incapsula clients, but also opens the door for new and existing business opportunities in government and enterprise sectors.
Note: To ensure issue-free transition, Incapsula team is here to assist you with the activation of IPv6 support.
To activate dual-stack IPv6 support for a new or existing Incapsula account, please contact our global support team at support@incapsula.com.
IPv6 – The Waiting Game
From the moment it was introduced, widespread adoption of IPv6 was just a matter of time. For us, the only question was, How long would it take? Or more precisely, How long before IPv6 was really needed by our clients?
Some in Incapsula advocated jumping on the bandwagon early on when IPv6 was still hot news and early adoption would pay back in PR dividends. Conversely, others pointed out that there were more pressing matters and that marketing considerations should not shape a company's product philosophy.
For a while the latter argument prevailed, supported by the fact that only a very small percentage of Internet users had actually adopted IPv6. Still, as this number steadily increased, we knew we would eventually have to 'build it' if we ever wanted them 'to come.'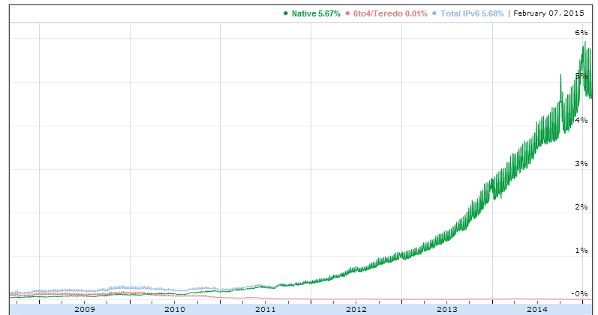 Things changed for us in early 2014, when we began noticing a growing demand for IPv6 support on all fronts- from voices on our social media channels to client feedback passed on by our own sales reps and support engineers.
At the same time, looking outwards, we saw abundant evidence of accelerated IPv6 adoption. This included wider IPv6 support integration in Alexa top sites and a rapid increase in the overall number of IPv6-enabled websites worldwide.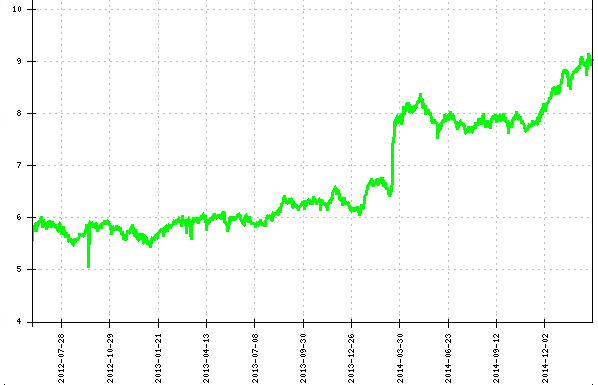 In Q2 2014 we added IPv6 support to Incapsula's product road map. However, at that point we were already planning a major network overhaul, so it made sense to tie the two projects together and set the target date for Q1 2015.
With all of our plans laid out, we started to prepare our service for IPv6 deployment from the ground up. First we began to gradually upgrade our globally distributed networking hardware; then we proceeded by updated Incapsula's security services to support IPv6-based security heuristics.
In January 2015, IPv6 support was initially enabled in a soft launch for a selected group of clients. After a few weeks of fine-tuning, we are now able to offer a complete and stable IPv6 solution to everyone.
Over the coming months we plan to add dashboard features and self-managed options to further enhance flexibility and usability.
Try Imperva for Free
Protect your business for 30 days on Imperva.
Start Now