The 2023 Imperva Global DDoS Threat Landscape Report reviews DDoS attack activity throughout 2022, provides insights into the year's most noteworthy DDoS events, and offers recommendations for the year ahead. 
While the report focuses mainly on research data from the application and network DDoS attack attacks mitigated by Imperva, it also provides additional observations based on general DDoS activity observed throughout the year.  
This year's report looks at how DDoS attacks disrupted and destabilized organizations, industries, and nation-states in 2022 as they became the weapon of choice for cyber attackers with geopolitical motives. 
Report highlights
Application layer, or Layer 7, DDoS attacks increased by 82% compared to 2021. Notably, layer 7 DDoS attacks on the financial services sector grew by 121% year-over-year.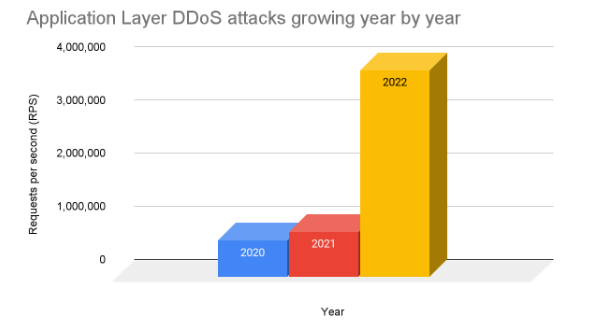 The largest application layer DDoS attack mitigated by Imperva in 2022 was a ransom DDOS attack measuring 3.9 million requests per second (Rps). 
Repeat attacks became a DDoS trend in 2022. Around 46% of websites targeted by a DDoS attack were attacked more than once. 
The largest network layer, or Layer 3 and 4, DDoS attack mitigated by Imperva occurred in July 2022 and peaked at 1373 gigabits per second (Gbps). 
DDoS Trends in 2022
A number of DDoS trends emerged as the year progressed. Not only did DDoS attacks play a major role in cyber warfare and state-sponsored hacktivism,  but they were often used as a smokescreen for further attacks on an organization's infrastructure. In 2022, Imperva Threat Research monitored several instances where DDoS attacks were used as a precursor for more complex malicious activity, such as bot and account takeover (ATO) attacks.
API-DDoS Attacks 
A shift to more modern applications has meant an explosion in the adoption of API endpoints. As they become more critical to a company's infrastructure, they present new opportunities for cybercriminals to cause disruption.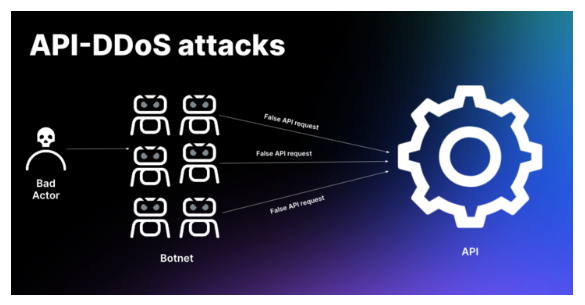 The latest report looks at how hackers seek out their target's weak points, which is why API endpoints and servers without the right security measures are more at risk.
Read the full report and insights here>>>
Try Imperva for Free
Protect your business for 30 days on Imperva.
Start Now