By now you might have read quite a bit – or none at all, in which case this'll be a treat – about Imperva Attack Analytics; our shiny new product built to help you distill the often-overwhelming number of daily security alerts into a handful of accurate, actionable narratives.
Sound good? Of course it does, but how exactly does it work and, more specifically, how does it work for you?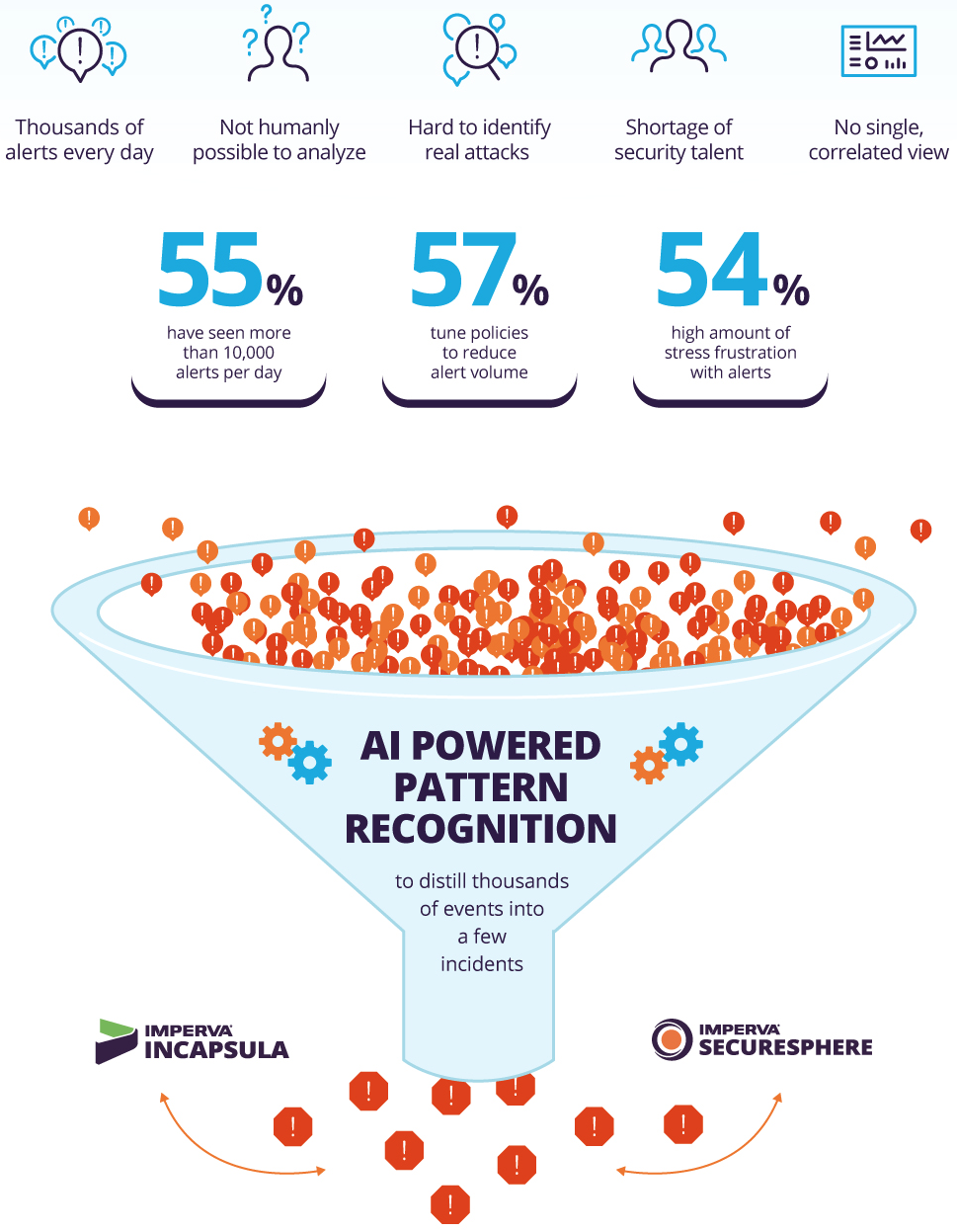 A recent survey of IT industry experts reported that 55% had to deal with up to 10 000 alerts, or events, every day… just let that sink in for a while.
Attack Analytics uses artificial intelligence and machine learning algorithms to analyze those events and reduce them to a few valuable action-items so your in-house security team – or you – don't have to spend hours sifting through pages of notifications to try and determine which ones are real or need actioning.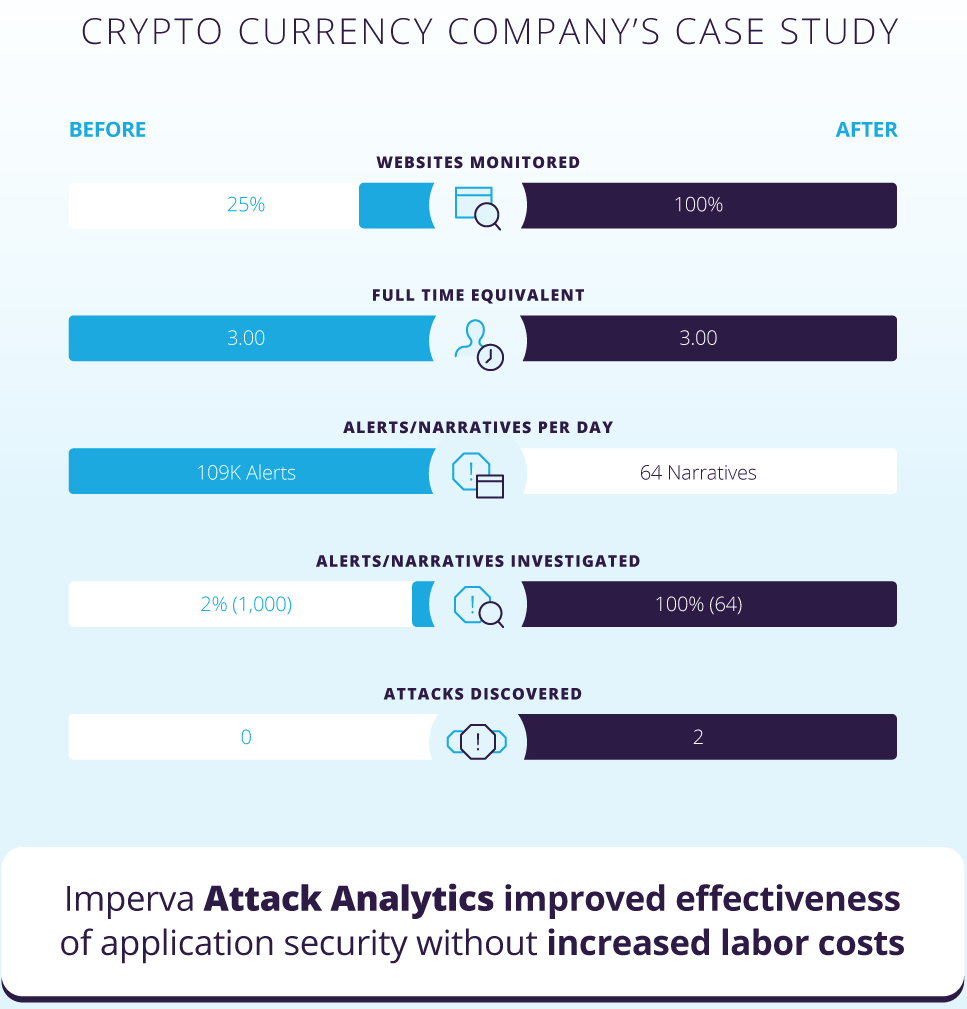 In developing Attack Analytics we found that, due to the sheer volume of events, the percentage of threat alerts teams manage to deal with could be as low as 25% and the additional pressure and stress on individual team members as high as 54%.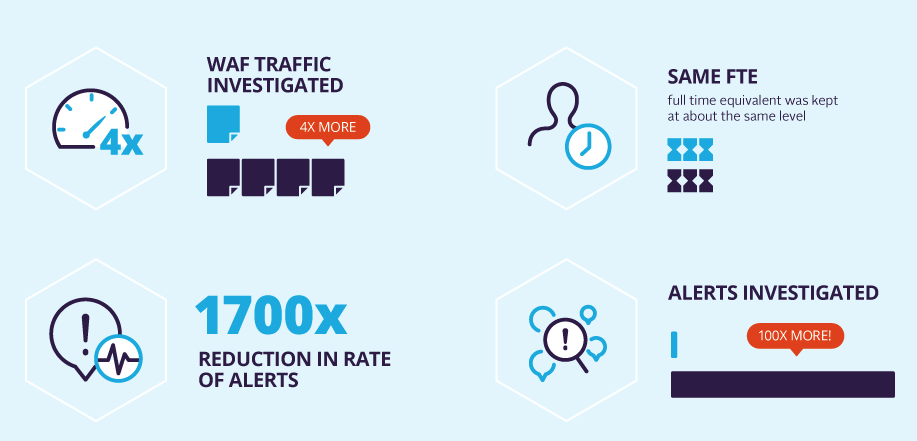 Attack Analytics collates security events filtered through the SecureSphere and Incapsula WAF solutions and delivers an integrated, accurate, actionable report of security incidents. This approach equips enterprises with the means to secure applications on premises, in the cloud or in a hybrid configuration; without necessarily having to expand their security teams to meet demand.
See for yourself:
Imperva Attack Analytics collects data from physical, virtual and cloud-based deployments providing actionable insights into application security across the enterprise estate. It is supported on any existing Incapsula deployment and SecureSphere 12.4 or higher versions.
Interested? Give us a shout to find out more
Try Imperva for Free
Protect your business for 30 days on Imperva.
Start Now