My name is Ryan Murtagh and I'm the Director of Neto, an Australian company that provides hosted e-commerce solutions. Our e-commerce software suite enables businesses to develop and maintain online stores that integrate with leading accounting platforms, payment gateways, shipping carriers and sales channels.
We currently host over 1,100 websites and our clients include some of Australia's best known online retail success stories and its largest eBay trader.
The nature of the e-commerce business poses a wide range of challenges that we need to deal with on a daily basis in order to keep our clients' online stores up and running. For our clients, time is (literally) money and it's our responsibility to make sure that all potential problems are handled quickly, before they affect any business transactions.
Security is obviously an issue we couldn't afford to ignore. We spent several months searching for a solution that could meet our clients' demanding security and performance requirements. As it happened, Incapsula had just opened a new data center in Australia, so we decided to give them a try as well. Their cloud-based service won us over – hands down.
To help companies out there facing similar issues, I wanted to share five key factors that influenced our decision to implement Incapsula.
1. Reseller Support and Integration Options
Integration of new services can be difficult, both from marketing and technology standpoints. Thankfully, Incapsula provided plenty of options, including a cPanel integration and an extremely user-friendly API with interesting reseller-oriented capabilities.
While reviewing these tools, we came up with a lot of integration ideas. We batted these ideas back and forth with Incapsula's responsive support team and came back impressed with their ability to provide quick and complete answers to our questions.
Integration always takes time. While we are still working on ours, we know that having the right tools is half the battle. Having the right support makes the other half just a matter of time.
2. Comprehensive Security
The commercial potential of e-commerce sites makes them a lucrative target for an ever-growing array of threats, from code-based vulnerabilities to DDoS attacks. Accordingly, we understand that our clients require reliable security solution, to protect their hosted sites from all types of threats and keep things running as smooth as possible.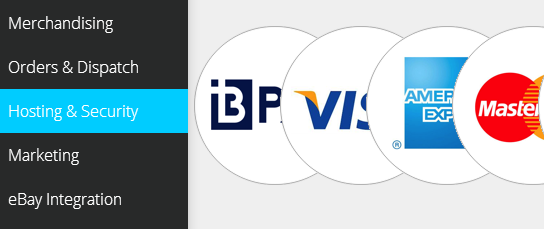 We also know that by taking on more merchants and increasing our total web presence we increase the likelihood of becoming a target. For fast growing hosting platforms, where multiple sites used shared resources, this is a serious issue. After all, the entire server is only as strong as its "weakest link," and one unprotected site can cause substantial collateral damage to our clients, as well as to our own brand reputation and business goals.
For that reason it was important for us to have a comprehensive solution that helps us cover all bases. With its PCI compliant WAF, DDoS protection and bot filtering technologies, Incapsula helps us do just that – protecting our clients from targeted and automated cyber threats. Today, as Incapsula gets adopted by more and more of our clients, the result is a continual improvement in the resilience of our entire hosted community.
3. No Sweat PCI Compliance
PCI compliance is a must for our e-commerce clients so it was important for us to know that Incapsula's WAF is certified by the PCI Security Standards.
Anyone that ever dealt with PCI DSS knows about the dreaded 6.6 requirement. Incapsula meets these specifications with ease, by providing a PCI-compliant WAF for a ridiculously small fraction of the usual price. Basically, it offers a $60 solution to a problem that can easily cost tens of thousands of dollars to address.
4. Great Value at a Price Your Clients Can Afford
To ensure that our clients would benefit from these added-value services, they had to be affordable. Otherwise, no one would sign up. Incapsula's "economy of scale" pricing model made this possible.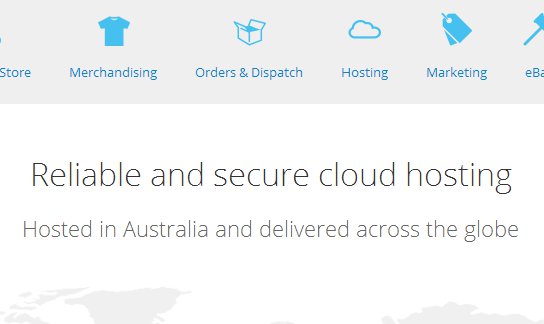 As mentioned, the WAF alone would cost somewhere between $10,000 -$30,000, before man-hours and maintenance fees. Incapsula's bundled service also includes a CDN, dynamic caching, DDoS protection and other features, making it a highly attractive and cost-effective solution for commercial sites.
This combination of top-tier technology and mid-market prices makes Incapsula a perfect fit for our merchant clients and still allows us to retain a good reseller margin. Incapsula's security and performance services also enhance the value of our overall offering, improving our client acquisition and retention to further increase our bottom line.
5. A Partner Who's Got Your Back
Most importantly, it's very assuring to know that our own internal team is always backed up by a team of security and networking experts. Incapsula's technical, support and marketing teams have been extremely responsive, reliable and flexible. They worked with us through the initial roll out, and were quick to handle a few minor teething issues, even making changes to their standard system to meet our needs.
Having a partner who goes the extra mile means a lot and really reinforces our trust, both in the technology itself and in the people behind the technology.