At Imperva, we're passionate about being a trusted security partner for our customers, so we continually invest in the availability, resiliency, and scalability of our global network. We've made significant investments over the past year to expand our cloud footprint, including rebuilding and migrating our entire data pipeline to AWS.
We're still on the journey of transforming our platform, but we're already seeing benefits, such as reducing the entire data processing and enrichment to under three minutes (from over 20) and revamping our customer web consoles to offer streamlined deep-dive analysis and visualizations of traffic and security events.
Get a behind-the-scenes look at how we're building on AWS to bring our customers a better experience in the latest episode of 'This is My Architecture'.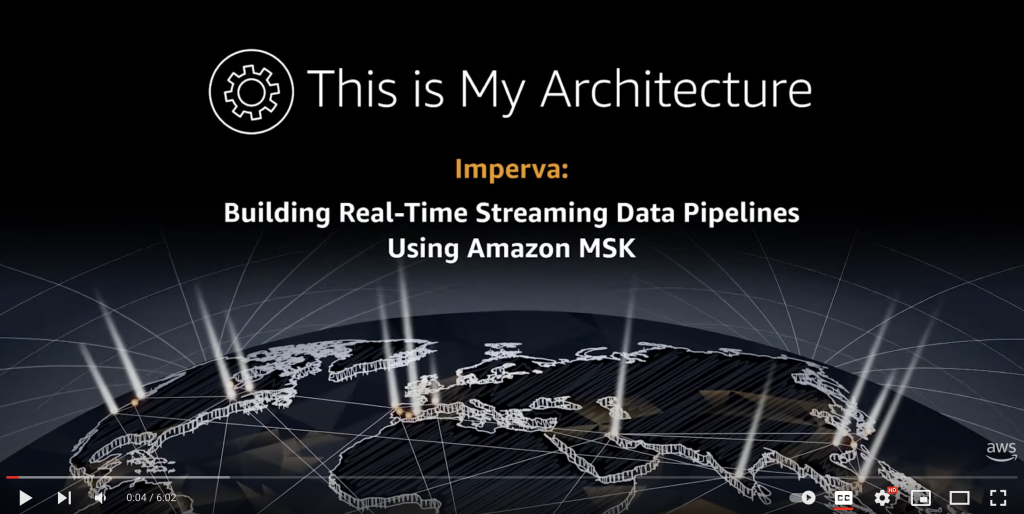 In this video, Peter Klimek, Director of Technology – Office of the CTO, Imperva, and Aarthi Raju, Sr. Manager, Solutions Architecture, AWS, discuss how we ingest data from our Application Security products and sensors and make it relevant for our customers to prevent attacks. Peter shares how we built a real-time streaming data pipeline using Amazon MSK and how our Threat Research Team uses Amazon S3 and Amazon EMR to understand attack patterns on the internet.
Try Imperva for Free
Protect your business for 30 days on Imperva.
Start Now