The smell of pizza –150 boxes to be exact – filled our global offices last week as more than 220 Impervians (technical and non-technical) rolled up their sleeves to participate in Imperva's annual company-wide hackathon.
As chair of the event this year, I was determined to host a hackathon that promoted creativity and connections. So, our theme for the event was "Better Together."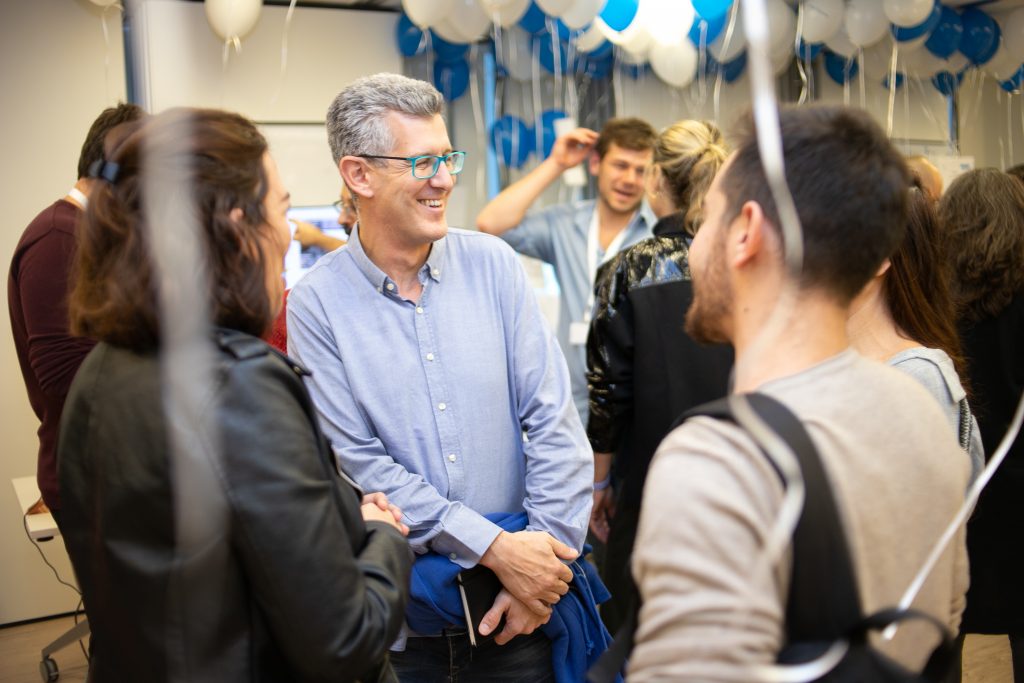 Although one function, product or employee can be brilliant alone, we challenged employees to collaborate beyond their day-to-day to conceptualize, code and create projects that result in a Better Imperva or a Better World. Each team was given 24-hours to bring their project to life with occasional assistance from technical mentors and direct access to almost every function. The only limitation? Time.
Fast forward 24-hours and 500 Ben & Jerry's ice cream cups later. A team of judges narrowed the field from 42 teams to nine finalists, who then had the opportunity to present their idea and demo to our esteemed judges; Imperva Co-founder Amichai Shulman, SVP of Product Development James Lok, SVP of Product Management Steven Schoenfeld and VP of Engineering/Israel site leader Moshe Lipsker.
The judges scored each of the teams, ultimately granting two teams with bragging rights until next year's hackathon, when they will compete again to retain their crowns.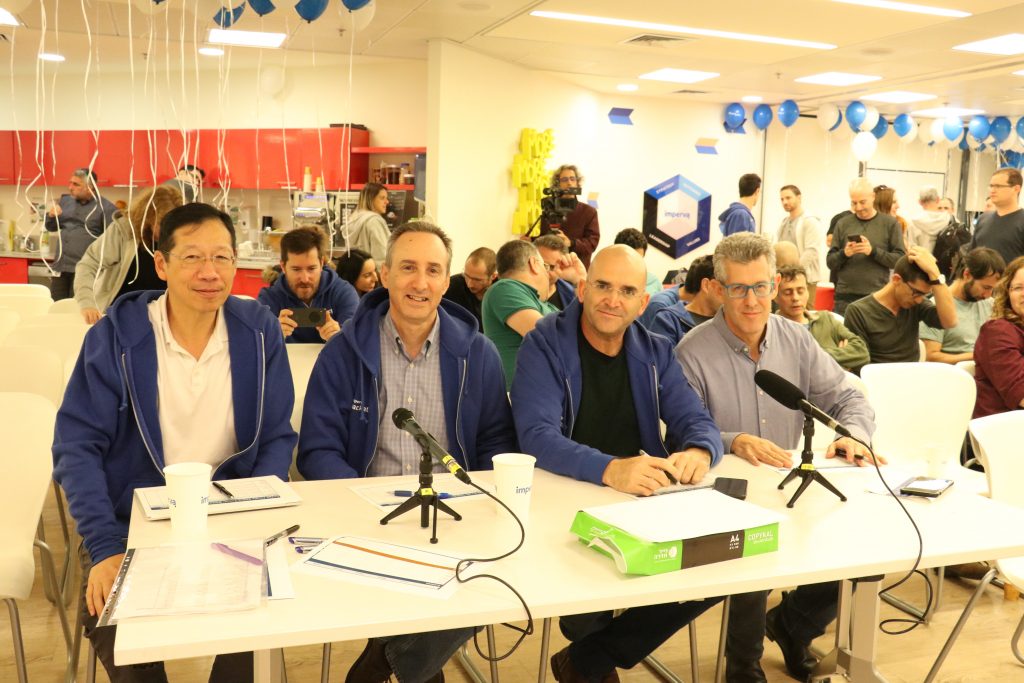 While this is a huge, innovative period for the company, it is also a chance for employees to flaunt different skill sets, collaborate beyond their usual business partners, and give meaning to the term better together. 
"Joining forces with other members of your team and with other Impervians you don't normally work with increases the strength, knowledge, and wisdom at your disposal," said Engineering Manager Greg Grounds, who traveled from Austin, Texas to Imperva's headquarters in Redwood Shores, California to participate in the event. 
"When we work together, we can accomplish much more than when we work alone. The effect is not additive, it's multiplicative," said Greg.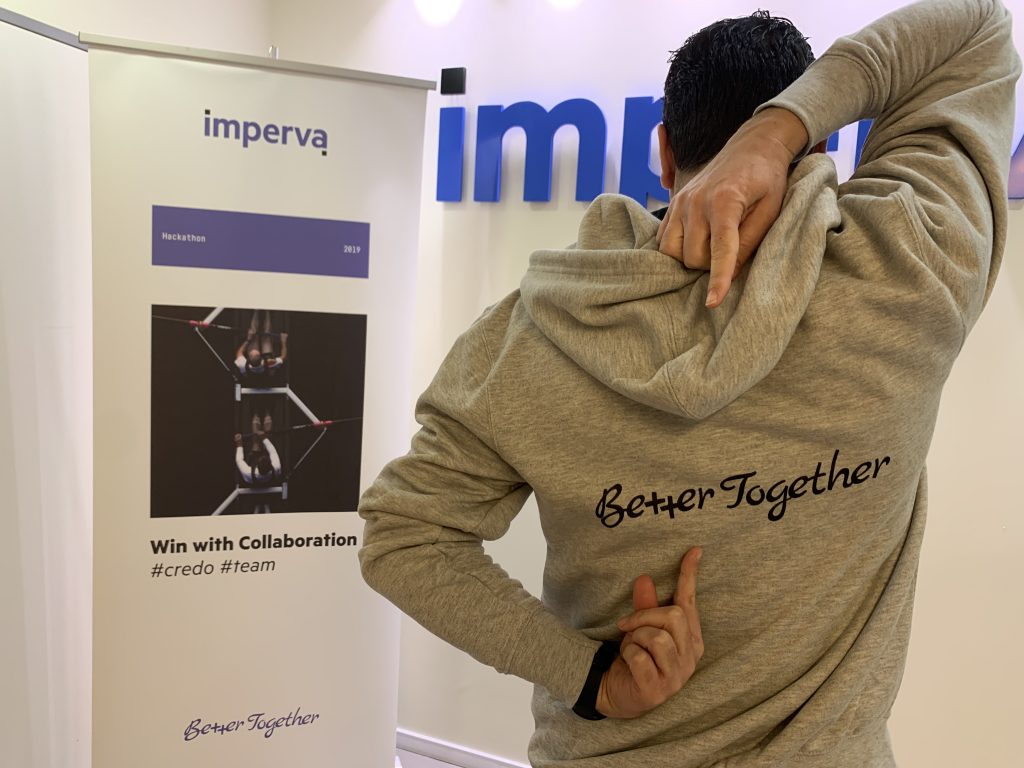 Escalation Engineer Stefan Pynappels flew from Belfast, Ireland to Tel Aviv, Israel to join his Israel-based team during the event. 
"We're working on something that we would never get to work on outside of this [the hackathon], but something that impacts our everyday work, working with customers," said Stefan.
"Especially for us, like Stefan said, it's a chance to have an impact on the product from our perspective. Generally, we don't have the same impact that development does on the product since the majority of us are from customer success," said Escalation Engineer and Stefan's teammate, Idan Derji. 
"It's having that idea and getting the chance to put something together and showing the judges that it's a great idea," said Stefan. 
Little did Stefan and his team know that they would go on to place first in the Better Imperva track, with the promise of integrating their idea into Imperva's product roadmap. 
"If you look around in terms of security capabilities in our products, we've always been ahead. We've been doing great things over the past 20 years and what we need now is to reenable our customers to get all of this good stuff, and the winners did just that," said Imperva Co-founder Amichai Shulman.
Cheers to a new year full of innovation, collaboration and having fun while doing it!
Try Imperva for Free
Protect your business for 30 days on Imperva.
Start Now