Dear Incapsula users,
Now that we're all back to business after the holiday season and as 2012 starts, I wanted to take a moment to update you about some exciting developments at Incapsula, which have direct relevance to you:
It's been an interesting several weeks at Incapsula, to say the least. We are growing rapidly and being recognized for it. Just recently we were announced as a 2012 Gold Award Winner of Top Ten Reviews' Best Website Security and Performance Service Companies category.
To meet growing demand while still maintaining outstanding performance, we have also doubled our network capacity since January 1st this year. We now have nine data centers online globally, and we'll be adding several more during 2012.
I'm also pleased to announce that Incapsula has completed certification as a Level I PCI Service Provider, making us the only affordable cloud-based website security service and CDN certified by the PCI Security Standards Council. We just released our new PCI auditing and reporting functionality and will continue to help our eCommerce customers to drive their online businesses.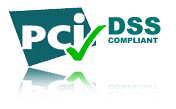 But that's not all. Our engineering and business development teams have been working on:
Five-Minute DDoS Protection – We just launched an emergency protection service for websites under DDoS attack. Customers will be able to register online, and enjoy complete Incapsula protection within 5 minutes.
Incapsula Website Seal – Websites using Incapsula will shortly be able to display the Incapsula seal without having to make any changes to their code (Customers that would like to join the Website Seal Beta – let us know at feedback@incapsula.com
Search Engine Monitoring – Incapsula customers will soon be able to see detailed information about search engines directly in their Incapsula dashboard, including which search engine crawled and indexed their sites and when.
As you can see, we're planning a busy and user-focused 2012. As such, we're very interested in hearing what you – our users – think. Please send your comments and feedback to feedback@incapsula.com
Wishing you a super-fast, profitable and secure year,
Sincerely,
Gur Shatz
Co-Founder and CEO

Try Imperva for Free
Protect your business for 30 days on Imperva.
Start Now